BANGKOK — Something spooky this way comes, and the capital city won't be shy about going all in. There are more things to do than ever...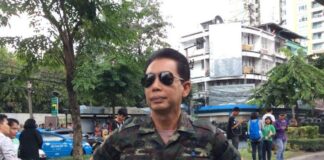 BANGKOK — The new commander-in-chief of the Royal Thai Army on Wednesday reminded troops under his command that their duty is to protect His Majesty the King and the monarchy.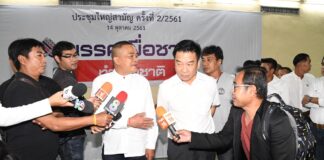 BANGKOK — A Pheu Thai spokeswoman lashed out Tuesday at the Election Commission after it suggested that the party and its allies could be dissolved on the ground of illegal collaboration.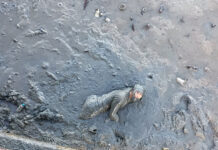 CHONBURI — A man who capped off an all-night bender with a drunken morning pier jog Wednesday found himself...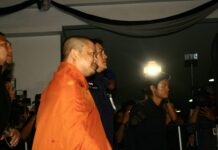 BANGKOK — A court on Wednesday sentenced a former Buddhist monk known for his jet-set lifestyle to 16 years...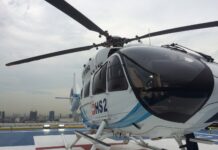 KANCHANABURI — A man trapped for two nights at the bottom of a ravine was rescued Wednesday morning after a challenging rescue operation.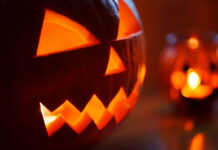 PHAYAO — The northern province of Phayao will be denied plump jack-o-lanterns this month after dozens of farmers said...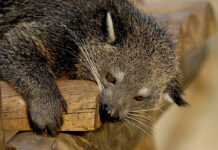 KANCHANABURI — Police are looking for a man suspected of cooking a protected animal in a national park earlier this month.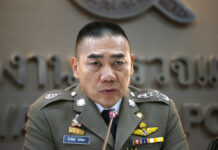 KOH TAO — Police said Tuesday they have dismissed a 19-year-old British tourist's claim that she was raped on...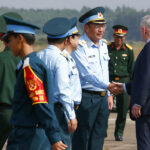 BIEN HOA, Vietnam — U.S. Defense Secretary Jim Mattis is getting a firsthand look at the enduring costs of fighting the Vietnam War. Mattis visited...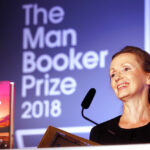 LONDON — Anna Burns won the prestigious Man Booker Prize for fiction Tuesday for "Milkman," a vibrant, violent story about men, women, conflict and...
LUXEMBOURG — The European Union largely abandoned hope of clinching a Brexit deal this month and a top EU official implored British Prime Minister...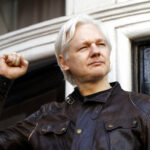 Ecuador has formally ordered Julian Assange to steer clear of topics that could harm its diplomatic interests if he wants to be reconnected to ...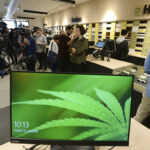 TORONTO — Canada is now the largest country with a legal national marijuana marketplace as sales began early Wednesday in Newfoundland. And there was more...