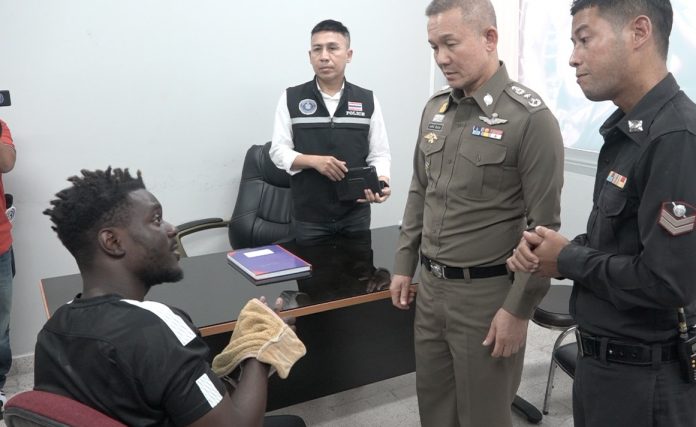 KOH TAO — A Frenchman was under arrest Monday on allegations he sexually assaulted a British woman on Koh Tao, police said.
Yohann Michel Tounga Mbouka, 25, was charged with rape for the alleged assault on the island, said to have taken place last week. Mbouka denied the allegation, but police said they have evidence proving his guilt.
"He admitted to the facts, but he told us the victim consented," Koh Tao police chief Piyapong Boonkaew said in an interview. "But we have evidence of the crime."
The assault reportedly took place Wednesday. Mbouka was accused by the woman and left the island soon after. He was apprehended Sunday on Phuket, police said. The French embassy has provided the suspect with an interpreter and a lawyer, according to Lt. Col. Piyapong.
Mbouka will be taken to court today afternoon for a remand hearing. Police will not contest his bail release.
"We don't see any possibility that he would threaten the witnesses," Piyapong said.
which has become associated with a string of foreigners deaths in recent years
Since 2014, when two British backpackers were murdered on the island, the popular gulf diving destination has gained an unsavory reputation for deaths of foreigners under circumstances some find suspicious.
Piyapong said it is unfair to conclude from the crimes that Koh Tao is particularly dangerous.
"Each case is different, and the context is different," the police officer said.