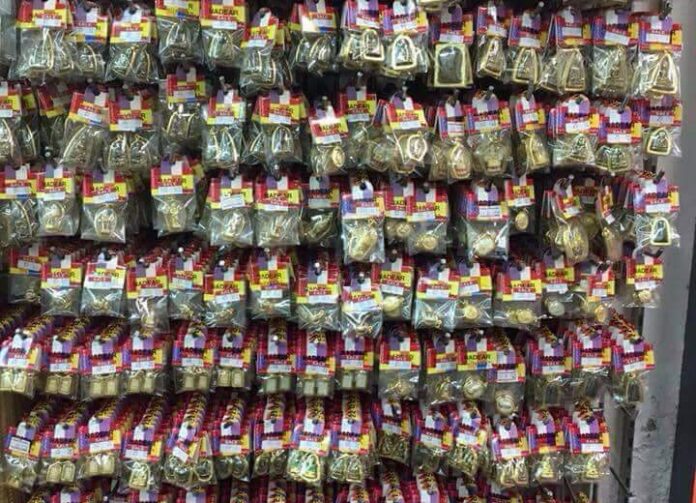 BANGKOK — When someone posted photos supposedly of a shop in Chinatown selling counterfeit Buddhist amulets made en masse in a Chinese factory, all hell broke loose, with netizens screaming: Is nothing sacred or exclusively Thai anymore?
"Has the national religion entered such a dark age?" Facebook user Ongart Leepaipal wrote in reply Sunday. "Responsible officials, please help do something about this, before it gets any worse."
Another Facebook user, called an Chayanisa, was slightly more circumspect.
"Right now Thai things are popular among Chinese people, such as dramas, movies, music and Thai products," Chayanisa said. "So it's not strange that people in China make Thai goods and sell them. But the importer! They shouldn't import it. They should know what's appropriate and what's not."
Media outlets soon picked up the story and highlighted it as yet another example of China's economic dominance over Thailand. The only problem with that narrative was, according to the the shopkeeper, not a single Chinese person was involved.
"We are a Thai company," Rattanapracha Lamlaila-or said by telephone Monday. "All of our workers are Thai. Not one of us is from China."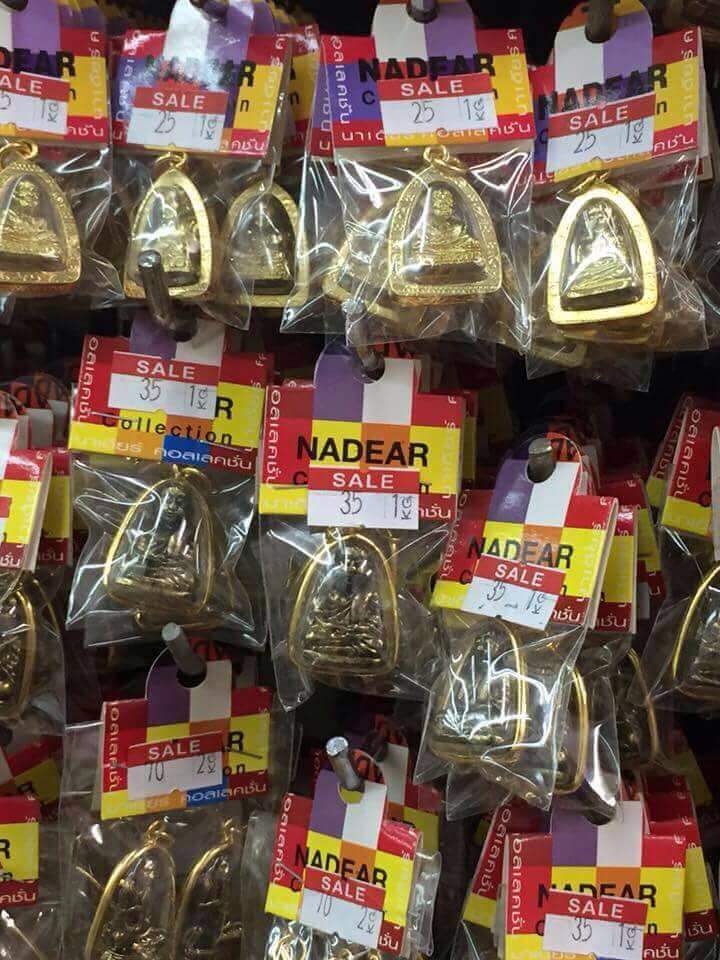 According to Rattanapracha, the shop bought the amulets from Tha Prachan, a famous market for talismans and other magical objects, then packaged and sold them individually. He's been doing this for 10 years, Rattanapracha said, and nearly all customers are Thai.
So, the shopkeeper said, he's surprised when posts started circulating on social media accusing his shop, Boom Collection, located in Chinatown's Sampeng market, of buying "fake" amulets from China and reselling them to Thais.
"New buyers beware: Fake amulets from China are flooding Sampeng market, starting at 20 baht," wrote Facebook user Chatchana Ountiw, who appeared to be the first person to share the story in a post since deleted.
Other Facebook pages shared the posts, drawing much criticism from internet users, and media sites like Thairath, Manager and Post Today publicized the story.
Thairath even went so far as to ask an amulet expert what he thought about it all. Of course, he was angry.
"It's not right. It doesn't benefit the religion in any way, because amulets are sacred objects," Payap Khamphan, president of Thai Buddha Image Admiration Association, told Thairath.
Rattanapracha, the shop manager, said he's concerned that his shop is being wrongly portrayed on the internet and accused of blasphemy, but he believes he did nothing wrong.
"They acted like when a foreigner used a Buddha figure as decoration, in the news that we see time to time," said Rattanapracha. "But in my opinion, people have been doing this for a long time. It's a normal thing to do."
Related stories:
Say Goodbye to Bangkok's Famous Tha Prachan Amulet Market
Amulets 101: An Interview with Amulet Master Taan Tha Prachan
Photo Essay: A Journey Through Bangkok's Amulet Markets