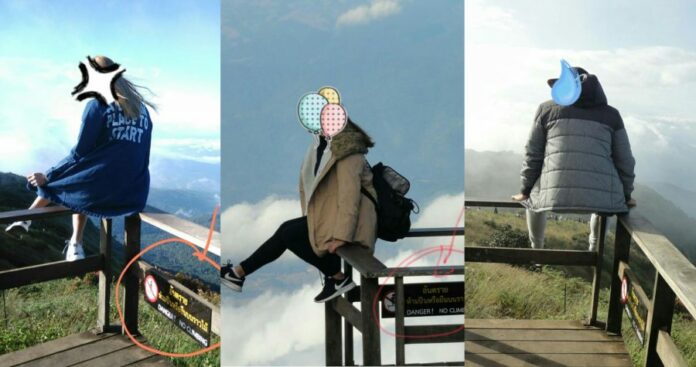 CHIANG MAI — Keyboard warriors were slamming Thai tourists for breaking the rules posted at a scenic spot in Chiang Mai's Doi Inthanon National Park to take photos.
Since Sunday, when a Pantip user posted a thread shaming visitors for not "respecting the rules" at the Kew Mae Pan Nature Trail, netizens have responded with photos of their own Facebook friends who ignored the "no climbing" rule to pose for photos on a railing overlooking a stunning valley view.
"It's something that shouldn't happen. We should cooperate and be responsible for public property," read the post by user Pudding Chocolate and Soft Latte. "The railing is rickety, and some of the nails are half pulled-out."
The thread then went on to detail in morbid detail what the user thought would happen if someone fell.
Some took the drama over scenic hiking photos by vacationers as an opportunity to reflect on others they have shamed.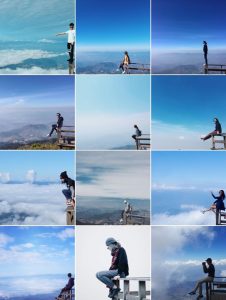 "After seeing this, I can't find it in me to berate Chinese tourists," user Turn426 wrote. "We're not good enough to do that."
While some comments agreed with the risks of perching on the wood fence, at least person accepted the inevitability of hikers enjoying the summit view and suggested the park reinforce the railings.
"This will answer tourists' needs, and more people will come to take selfies at the national park," user 733265 wrote. "I'm just thinking like a private businessman."