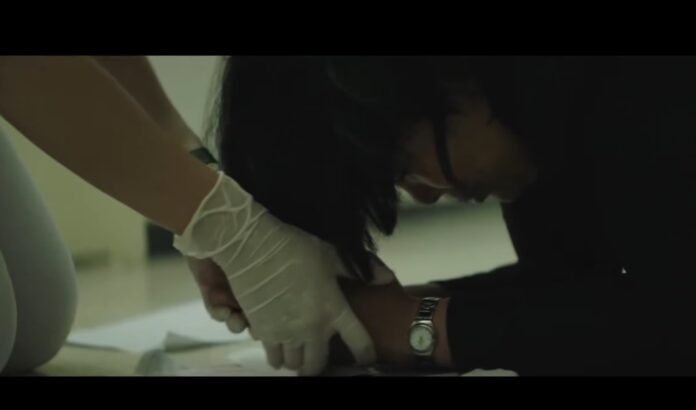 BANGKOK — Thailand's most prominent life insurance firm on Wednesday took pulled a commercial due to complaints from a group of nurses that it damaged their image.
The piece, called "Opportunity," showed a Thai Life Insurance agent prostrating, or performing graab, in front of nurses at a hospital and beseeching them to give medical care to a member of her client's family. In a press release, a company spokeswoman said it didn't intend to portray the nurses as villains but nonetheless apologized for the ad.
"The company respectfully accepted the feedback," spokeswoman Duangduen Kongkasawat said in the letter. "The company has halted the airing of the aforementioned commercial."
https://www.youtube.com/watch?v=XL8UiNprCvQ
The five-minute "Opportunity" spot depicts a woman going through the ups and downs of life before joining Thai Life Insurance as an agent. She works hard and cares for her customers partly because she lost a child to illness. The climax involves the agent performing a graab to stone-faced nurses for them to take pity on the young son of her client, who needed immediate care.
The Thailand Nursing and Midwifery Council slammed the commercial. Speaking to reporters Tuesday, chairwoman Krisada Sawangdee said it did not only portray nurses as inhumane, but also misrepresents health welfare because all hospitals, public or private, are required to give care to all patients in emergency cases.
She called upon the company to remove the ad.
In Wednesday's press release, Thai Life Insurance's Duangduen said the scene was meant to symbolize the protagonist's bitterness over losing her child and had nothing to do with disparaging the nurses.
"How she threw herself to the ground portrays the most painful emotion of someone who has lost a child. One day, she again encountered a similar horrible experience like the one she has suffered before," Duangduen wrote.
By Wednesday morning the ad was removed from the firm's YouTube channel, but copies of it remain. Many comments on those copies also criticize the company for the plot.
"They should have made a more realistic commercial," wrote user Katzz Kopthanarat. "Doctors and nurses have ethics in taking care of their patients. It's not like they would leave patients to die because they don't have insurance."
Thai Life Insurance is known for its many melodramatic, tearjerker ads, some of which backfired, like a 2014 commercial that praised its protagonist for giving alms to child beggars.
The company took down the video after a charity said the depiction encouraged support for the trafficking networks which often buy or abduct children to serve as beggars on the streets of Bangkok.