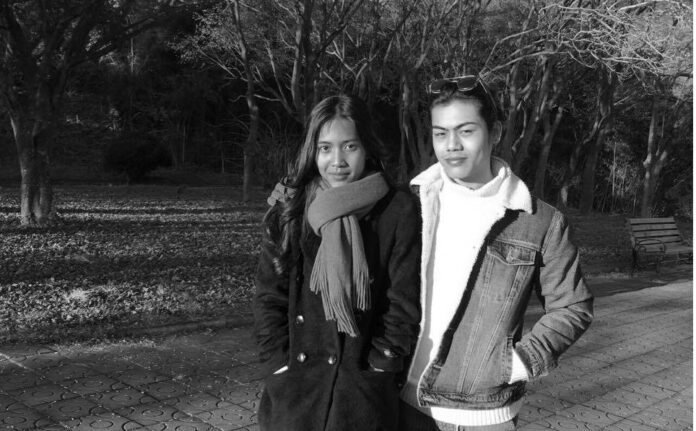 BANGKOK — The fatal end to a couple's romance threw the Thai internet into a frenzy on Thursday.
Lichtsasi Mongkolpornsap and Jessadaporn Buapetch, both 20, were young lovers who passed away in a Sunday car crash. On Thursday, a day after the families revealed their love life following the funeral, details about the pair – specifically their same birthdays – took the internet by storm as netizens mourned the fatality.
"It is known in ancient sayings. Those born on the same day in the same year should not have a life together since luck is not on their side. They will either have it really good or both die," Facebook user Genjiro Scanner wrote. "My condolences."
The Sunday car crash in Soi Assumption University seemed another of many fatal car crashes throughout the country, but details surfaced about the couple which made it all the more tragic for the superstitious.
Lichtsasi and Jessadaporn were both born June 5, 1997, at about the same time. Both came from single-parent homes, their home addresses ended in "3" and their license plates ended in "39" – all potent portents to the numerologically obsessed. The pair also studied in the same class at the faculty of architecture in Assumption University.
They passed away on the same day at the same time. Their joint funeral was held at Wat Chonglom in Chai Nat province.
Netizens called Lichtsasi and Jessadaporn's life, love and death a bupphesaniwat, a term for couples who were together in previous lives and found each other again. Others said they fell prey to bad karma.
According to loved ones, the couple started dating when Jessadaporn lost his citizen ID card. Lichtsasi found it and returned it to him. The two struck up a conversation about their shared birthdays and the rest was history.
"They were soulmates," wrote Kung Kee. "They were born and died together. If next lives are real, I hope they find each other again."