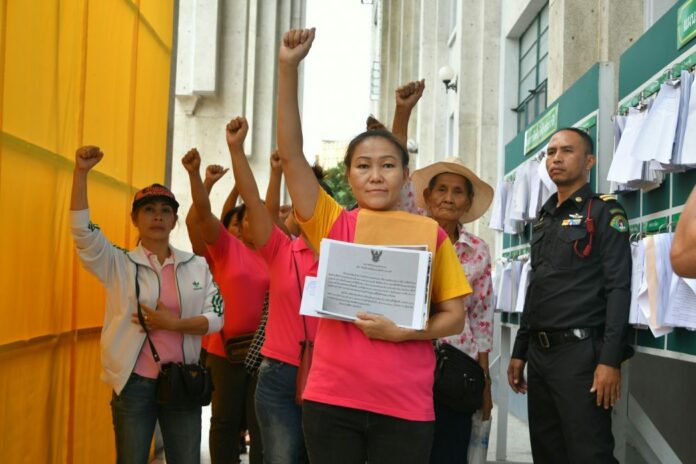 BANGKOK — A showdown at City Hall ended Tuesday with neither the man spearheading the reorganization of Khaosan Road nor the 100 vendors who marched in protest ready to budge.
Unphased by the boisterous rally, Deputy Gov. Sakoltee Phattiyakul insisted that new regulations will be enforced starting tomorrow in the Khaosan area, prompting a vow of resistance from the street merchants.
"We will try to talk and negotiate with each other first," Sakoltee said after meeting with the protesters who organized today's protest. "The vendors want to continue selling on sidewalks, but that will be impossible."
Read: Feeling Spurned, Khaosan Sellers to March on City Hall
Yada Pornpetrumpa, president of the Khaosan Vendors Association, said the fight isn't over and vendors would not comply.
"Tomorrow, we will join the Big Cleaning activity with the administration, and all stalls and carts will be operating as usual," she said, meaning they would ignore the new restrictions on where and when they can sell. "For the management part, we will send a letter to the Prime Minister's office."
Sakoltee, who dropped the news that vendors would be subject to strict new regulations just earlier this month, said discussion of a compromise would only continue after the new rules are in place – as scheduled.
He did not elaborate on why the city changed its mind after earlier exempting Khaosan. He only said that police, soldiers and municipal enforcers would be deployed to implement the new policies, although he expressed reluctance to fully enforcing them yet.
For their part, the vendors say an unwillingness to talk has been the problem.
Yada called for the demonstration yesterday after police and City Hall failed to meet with them to discuss the regulations they believe are ill-conceived, as they were announced without any consultation with the community.
The protesters and their petition were received in front of the building by Gov. Aswin Kwanmuang, who said compromise remains possible. He then instructed Sakoltee to invite the whole group inside for a conversation.
But that didn't seem to influence the deputy governor's decision.
Among other rules, all stalls and carts starting tomorrow must move from the sidewalks into marked street spaces and can only operate from 6pm to midnight. Vendors in Ram Buttri Road will also be relocated to Khaosan, stirring worries that brawls might erupt as sellers fight for limited spaces.
Sakoltee said shop owners in buildings on both sides of the street will be allowed to sell during the day.
Yada expressed disappointment after the meeting. She accused Sakoltee of dismissing their opinions and being unable to justify his new policies.
"Whatever we suggested, he just said that we do not have the authority to order things," she said. "We asked, 'What are the advantages of these regulations?' He also could not answer and only said that 'we have to return the sidewalks to the people.'"
Over a year ago, the city said it would not clear vendors from Khaosan, a world-famous tourist destination, as it had done with other popular street markets. The city's four-year-old cleanliness and order campaign has been both applauded for making streets more orderly and condemned for robbing the capital of its liveliness and charm.
Addressing concerns about flooding and the risk of electrocution, Sakoltee said local administrators would arrange power for the sellers and clear out the drainage system during a cleaning activity set for Wednesday.
Yada however said it wasn't convincing.
"City Hall has been cleaning drainage everywhere. So why do the streets in Bangkok still flood during the rainy season?" she said. "There's no guarantee that cleaning the drains will prevent flooding."
At yesterday's meeting, she said City Hall's communication between various related departments seems poor, and today she said Sakoltee denied ordering some of the rules that district administrators shared with them two days ago.
Yada led the group of protesters to petition the prime minister's office in the afternoon to suspend Sakoltee's order, citing poor communication and the risk of flooding.
"If you want to organize the street, we won't stop you, but your agency doesn't seem ready for the work at all," she said before leaving the City Hall office.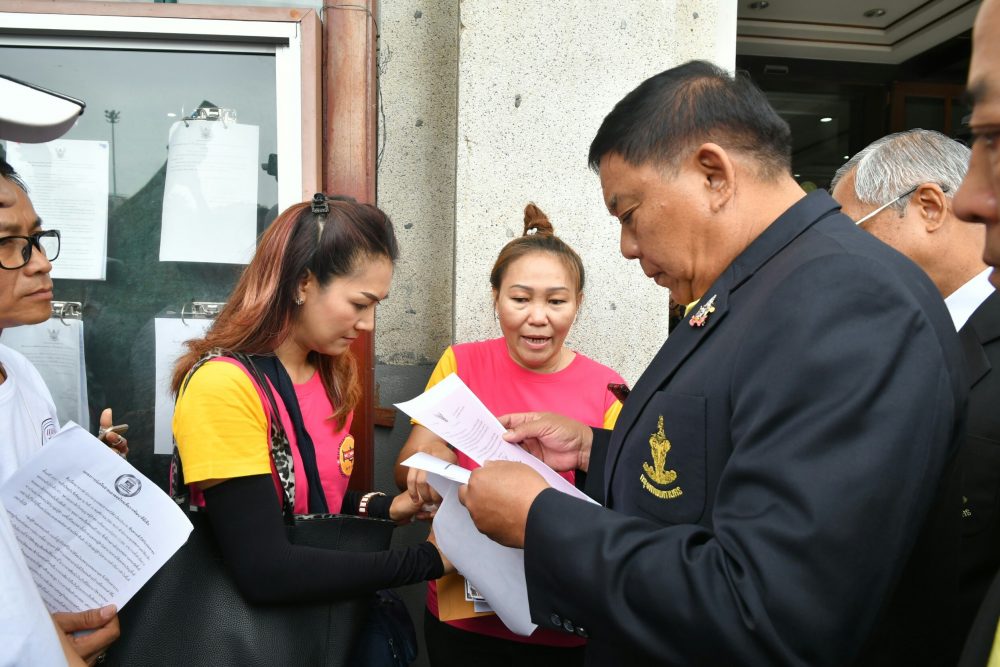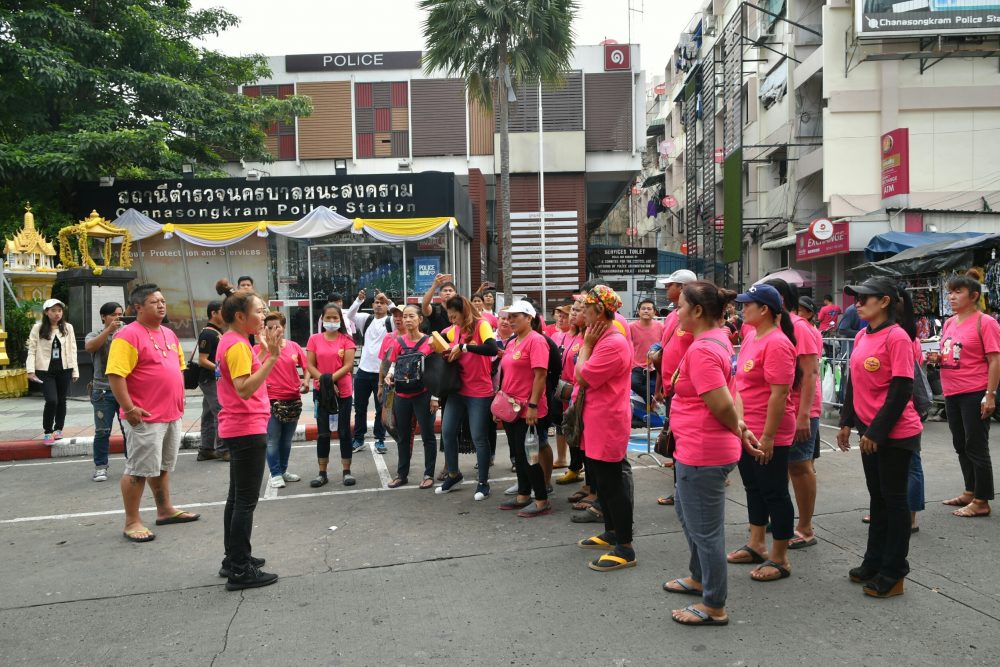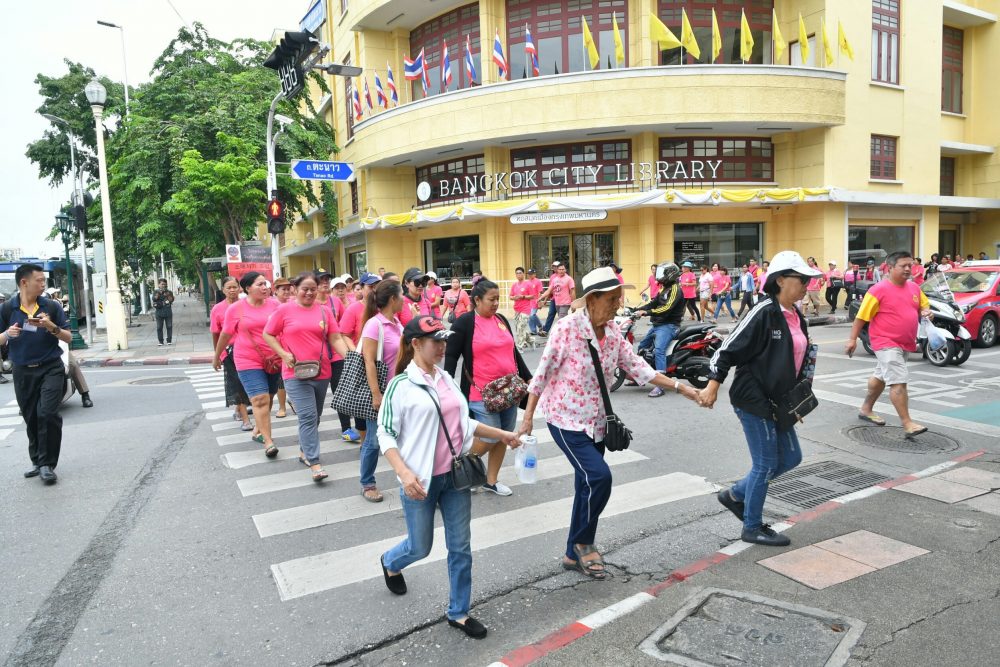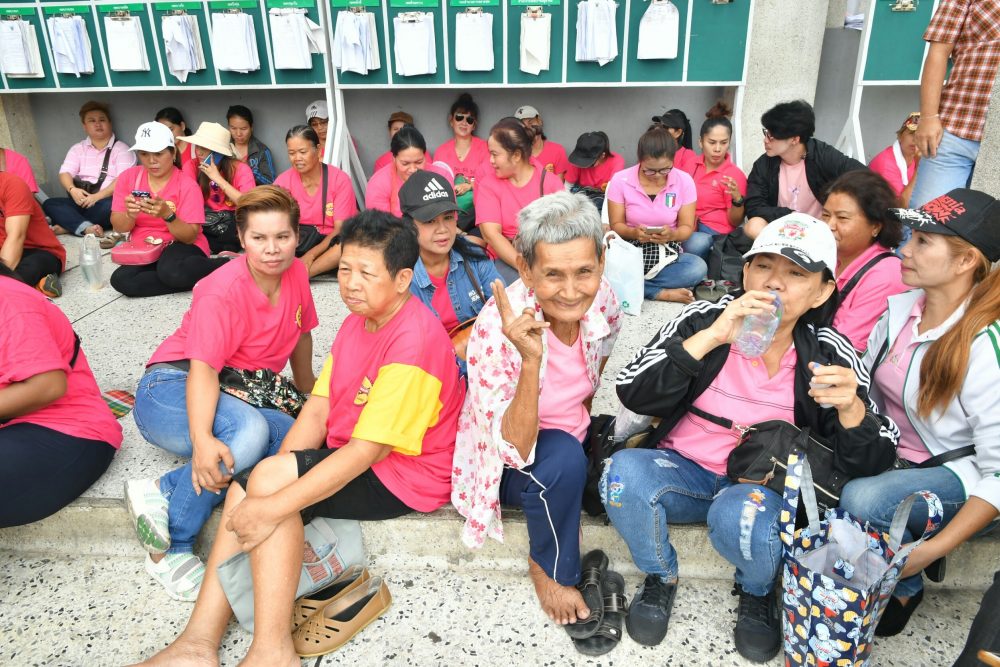 Related stories:
Police the Cops Before 'Choking Us,' Khaosan Vendors Say