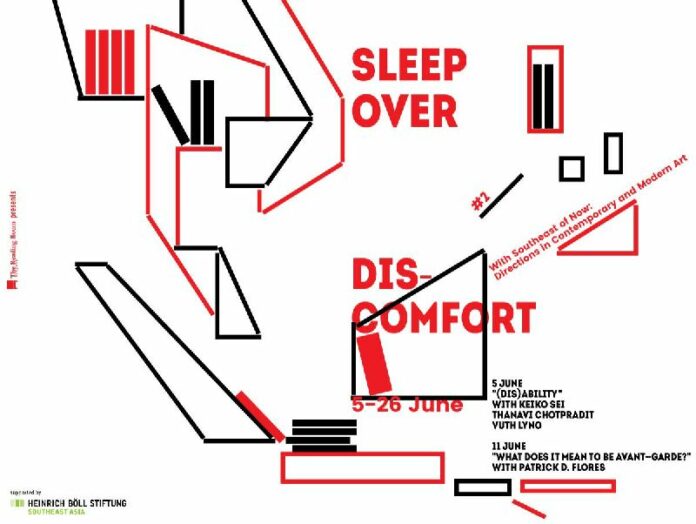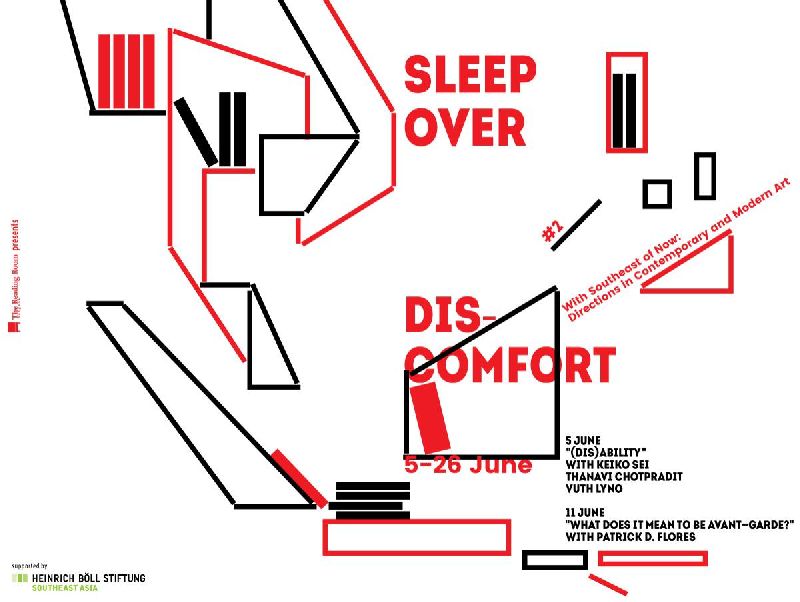 BANGKOK — Censorship and the conflict between expression and culture in Southeast Asia will be examined for the month of June at The Reading Room.
Following May's art installation on banned books, a group of regional art historians are the next to take over the lower Silom Road space for a month, transforming the fourth-floor library into a Southeast Asian art-mosphere.
The editors of Southeast of Now, a journal on contemporary Southeast Asian art will host the second episode of The Reading Room's Sleepover series under the name Discomfort. That is also the theme of the inaugural issue of their journal to be released later this year.
The first panel discussion "(Dis)Ability: The Writing and Publishing of Contemporary and Modern Art in Southeast Asia" focuses on the limitations placed on art publications in the region due to censorship and cultural mores.
Keiko Sei from Documenta 12, an international project held in Germany in 2007, and two researchers from Southeast of Now — Thanavi Chotpradit and Vuth Lyno will talk in English, with Thai interpretation, from 2pm until 4pm this Sunday.
"Many countries in the Southeast Asian region share one thing in common," said Thanavi, the only Thai member of Southeast of Now. "The absence of publications related to contemporary and modern art may be a result of strict censorship and, more importantly, an ambiguous status of art history and art criticism in the region. [Our group] wishes to push this boundary."
The Manila-based Art Studies professor Patrick D. Flores will discuss avant-garde art in post-colonial Philippines from 2pm until 4pm on June 11. Again the talk will be in English with Thai interpretation.
In addition to the two talks, Thanavi said the art community will fill the library with books and journals related to contemporary and modern art. All the publications will remain in their new home after the Discomfort project ends on June 26.
Discomfort is the second in a series of events where The Reading Room is occupied by an artist for one month. For July, curation will be passed to author Teepagorn Wutipitayamongkol. Writer-director Prabda Yoon takes control in August, September sees the Thai Netizen Network, Social Technology Institute and Boonmee Lab takeover and finally in October internationally-renowned director Apichatpong Weerasethakul is in charge.
Library-gallery-shophouse The Reading Room is open 1pm to 7pm, Wednesday through Sunday.
Related stories
Paradise of the Blind: Prohibited Prints Under Assault at 'Reading Room'