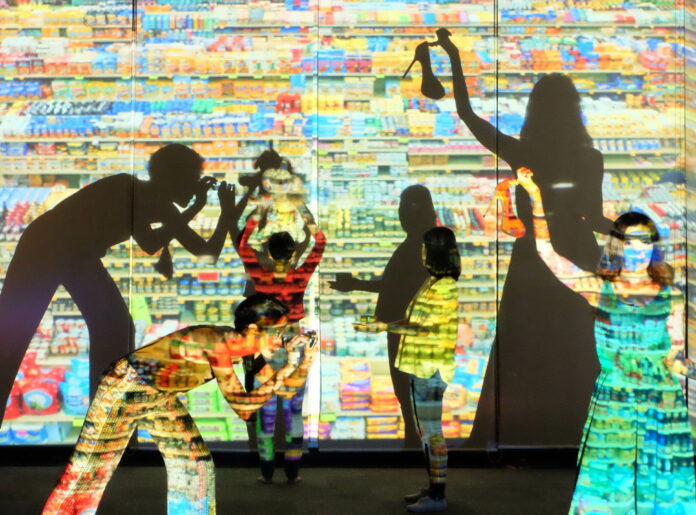 BANGKOK — In a first for Southeast Asia, renowned writer Pascal Rambert's acclaimed play that entwines everyday life with economics, "Kin-Yoo-Kue" will be staged in Bangkok for three days this week.
"Kin-Yoo-Kue" is a Thai version of Rambert's original creation "A (micro) history of world economics, danced," or "Une Micro Histoire Economique du Monde, Dansée." It will be performed by five main actors, including Sasithorn "Heen" Panichnok and Silapathorn Award winner Nikorn Saetang, along with a cast of 52 local children and adults.
Inspired by the 2008 financial crisis, 54-year-old Rambert, one of Europe's top writers and directors came up with the idea for the play following a discussion with a philosophy professor at the University of Montreal. The play explores economic history from the Adam Smith era up to the present  day.
The play was first performed in France back in 2010 and later traveled to the U.S., Germany and Egypt. The performance differs in each country as the ensemble cast weigh in with their own stories in some parts of the play, and let their movements reflect circumstances created by local economic issues.
Pascal Rambert, the French writer, director and choreographer behind the play, has won international acclaim for his body of work that encompasses plays, dance, opera and short films. His 2011 play "Clôture de l'amour (Love's End)" won plenty of prestigious awards including the Grand Prize in Dramatic Literature, and he was awarded the rank of Knight of the Order of Arts and Letters in 2013 in France.
A critically acclaimed version of  "Clôture de l'amour" was successfully staged in Bangkok back in 2014.
"Kin-Yoo-Kue" will be staged in Thai, with English and French subtitles at 7.30pm from June 23 – 25 at Sodsai Pantumkomol Centre for Dramatic Arts.
Regular tickets are 600 baht, tickets for a group of four work out at 400 baht each, and students pay only 400 baht. Tickets can be purchased online.
Sodsai Pantumkomol Centre for Dramatic Arts is on the sixth floor of the Mahachakri Sirindhorn Building, Faculty of Arts, Chulalongkorn University. It is situated on Henri Dunant Road and can be reached on foot from BTS Siam exit No. 6.