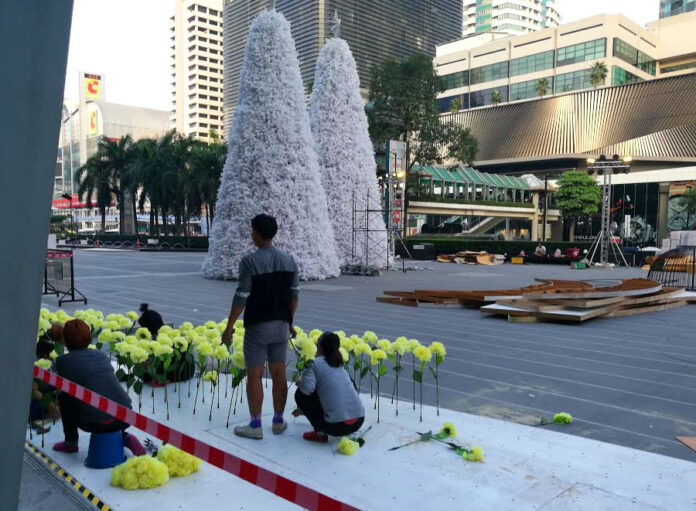 BANGKOK — Less than a week after saying they would forgo the usual elaborate display and grand Christmas tree, the CentralWorld shopping mall appeared Thursday to have changed its mind.
By Wednesday not one but two artificial Christmas trees had been quickly erected in the outdoor plaza near the site of its popular, annual holiday display. Last week mall owner Central Pattana said its 29 Central shopping malls would not erect Christmas displays in deference to mourning for His Majesty the Late King Bhumibol, who died in October.
Read: It's (Not) Beginning To Look a Lot Like Christmas
There's a catch, however. The trees placed at CentralWorld are not as tall or colorful as the normal one, which is said to be the tallest in Southeast Asia. The two stand-ins appear to be slightly taller than half the 36 meters of the usual tree.
Representatives from Central Pattana did not return calls seeking comment Thursday.