BANGKOK — Since 2012, Dhyan Ho has seen his venue go from unknown hole-in-the-wall art-bar to one of Bangkok's most relevant underground event spaces.
But most importantly, locals praise Jam as a place that's given lesser-known artists and musicians a venue to perform and exhibit their work.
On June 2, Ho will invite 11 of his favorite DJs to celebrate six years of nurturing Bangkok's arts and music scene. They will include local heroes such as African Dub Pushers, K9 and Woken from Bangkok Reggae Appreciation Society, or BKRAS, and Drum 'n Bass DJs Sweed and D-Goose.
Ho, originally from Sydney, Australia, said the idea for Jam came in 2011 when he and his Thai and Australian business partners decided to open a cafe, choosing to set up shop just off lower Sathorn Road in Soi Charoen Rat 1.
"The area is like a village and has a community feel to it," the soft-spoken Ho said.
Read: Tiny Bangkok Art Bar Packs Big 'Jam' of Culture
In its six years of history, Jam has hosted weekly exhibitions, concerts, movie screenings and club nights that have included the likes of artist Tae Parvit, Japanese beat smith Asano and experimental rockers Stylish Nonsense.
"Most people like to think that we are open to all music, but I have to make sure it's what I like as well," Ho said.
But it's not any swanky decor or high-end sound that keeps the punters coming. In fact, that couldn't be further from the truth. A makeshift wooden stage along with a DJ booth erected from oil drums is the kind of DIY/punk aesthetic that makes the venue's decor.
But as businesses do in Thailand, it's only matter of time before things float or sink. In Ho's case, business at Jam has always been tough. In the first year of opening, earnings were meager. His business partners left, and Ho has since run everything with his partner – now in marriage as well as business – Napanarit "Butter" Savantrach.
"Business at Jam has always had its ups and downs, some events make more money than others," Ho said.
Either way Ho has remained resilient and kept things going. In fact, Jam will become a "pavillion" for August's Bangkok Biennial, featuring installations by Australian artist Scott Cotterell.
Read: Marvel at 150+ Artists at 1st Bangkok Biennial
For a small independent venue and all the events he's hosted at Jam – not to mention film and art festivals – Ho's contributions to the city's art and music scene run deep. Something he's not quick to take credit for
"I'd like to think so … but I dunno," he said with a laugh.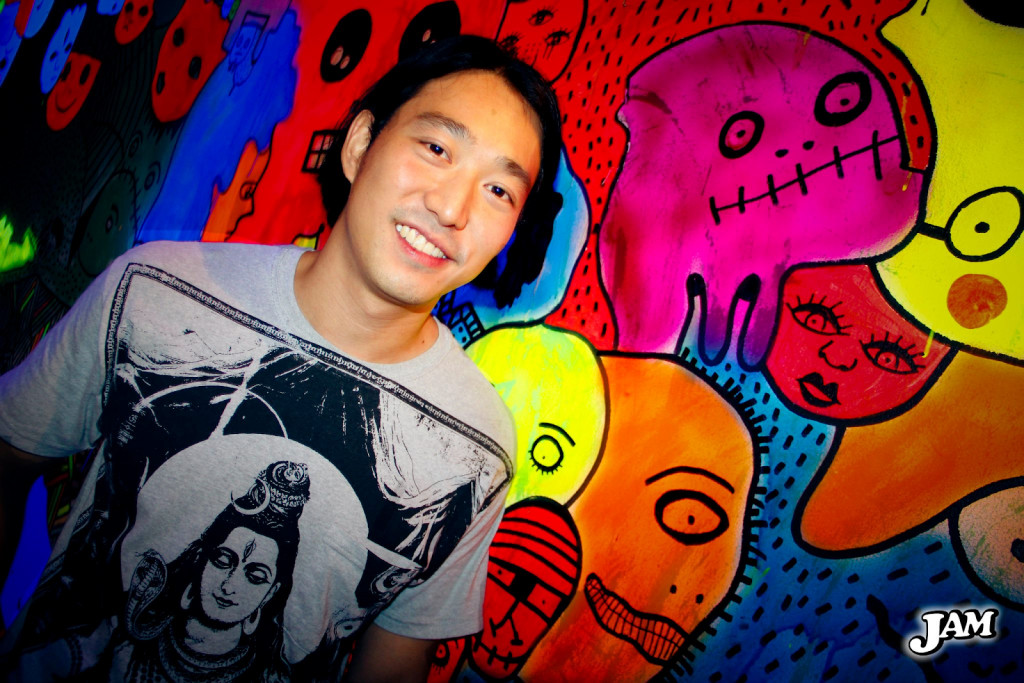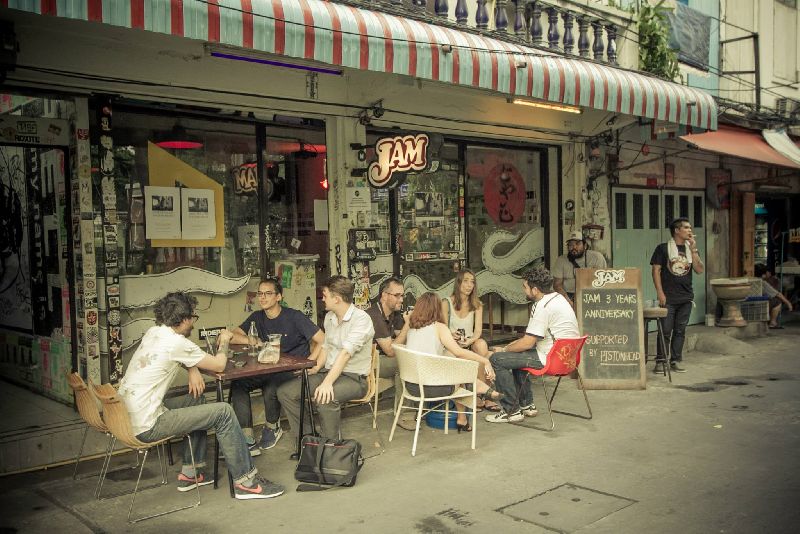 Update: This story has been updated to reflect that Jam is managed by both Napanarit "Butter" Savantrach and Ho.