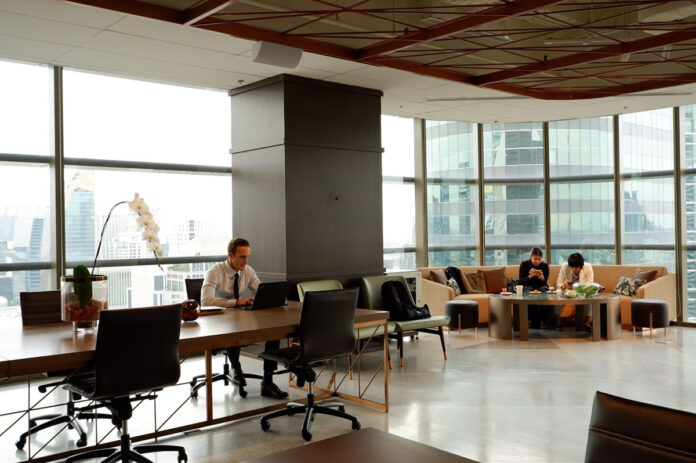 BANGKOK — A new coworking space has opened with sleek facilities in a great location that many will never set foot in.
The Great Room, a two-story space high up Gaysorn Tower in the cosmopolitan heart of town offers a cavernous space with beige walls, brown desks, tasteful-yet-unadventurous decor and an entry fee too high for the kind of people who made 'coworking' a thing.
It comes from Singapore, which may explain a lot. Getting a day pass will set you back ฿950. A monthly pass to work in the non-private rooms? That's ฿9,500, more than the rent most Bangkokians pay.
The various private rooms cost from ฿44,000 baht to ฿100,000 baht per month depending on the rooms, which can seat two to 18 people.
The rooms fall short of Great, unless having four walls and acceptable furniture measures up. They seem to be just Rooms.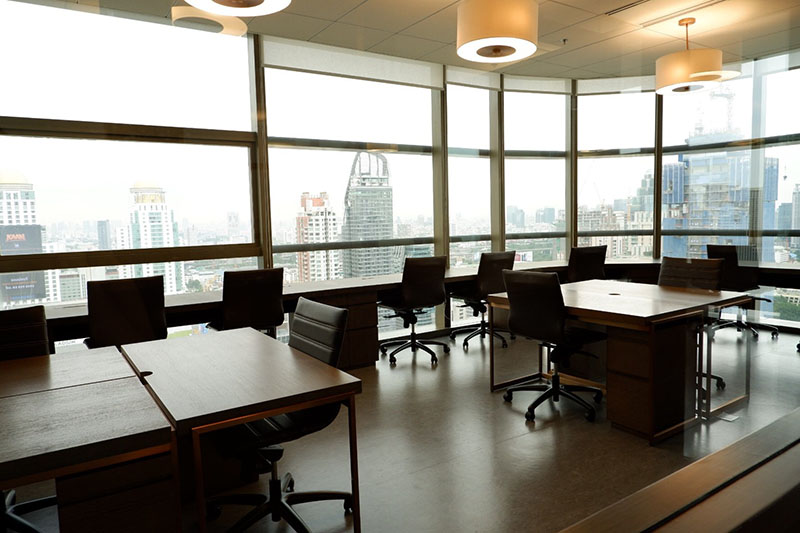 Yes, the common area looks suave and the private office rooms really want to make you work. There's free-flow coffee and tea, breakfast served on Mondays to brighten the beginning of your week, as well as a phenomenal view of downtown Bangkok and the polo club.
Although these things are nice, you can find nice things at sensible prices elsewhere.
The Thailand Creative and Design Center, or TCDC, costs ฿100 for a one-day pass and although that does not include refreshments, it comes with a whole library of design books. For ฿20 a day, hunker down at the Office of Academic Resources at Chulalongkorn University, also in the city center, in a silent setting to get serious work done.
While good coworking spaces in the city center could serve young entrepreneurs, techies and nomads, an ultra-luxury spot seems to miss the point. Unless being exclusive to the deep-pocketed is the point.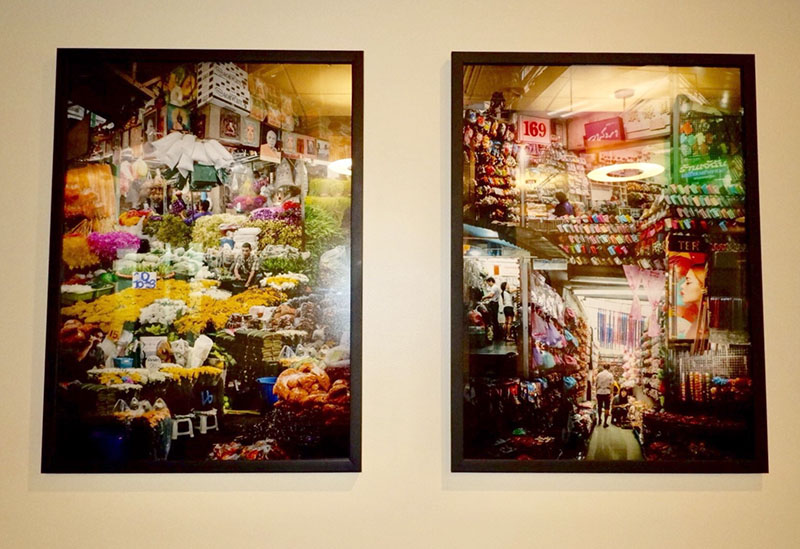 Perhaps it's perfect for one-day business jetsetters with phobias of Thai germs and disinterest in exploring the city. The decor, professional and universally appealing to the point of boring, would look perfect in a motel. There's an uninspiring to the point of condescending collage of Bangkok street markets. The uniform private rooms make you wonder if you can't find a livelier cafe to inhabit for a decimal-point fraction of the price.
But maybe we just didn't get it. Here's how Great Room CEO Jaelle Ang put it in the news release:
"At The Great Room, we create elevated environments, each office is beautifully designed to deliver inspiring context as well as content. Our mission is to banish Monday Blues and make every day at work A Great Day. We are setting the scene to build a community of grown-up start-ups, thought leaders and innovators."
"We hope you will come back to explore different nooks, experience serendipity through casual collisions, compose your life, or have an uplifting conversation with someone you didn't know before."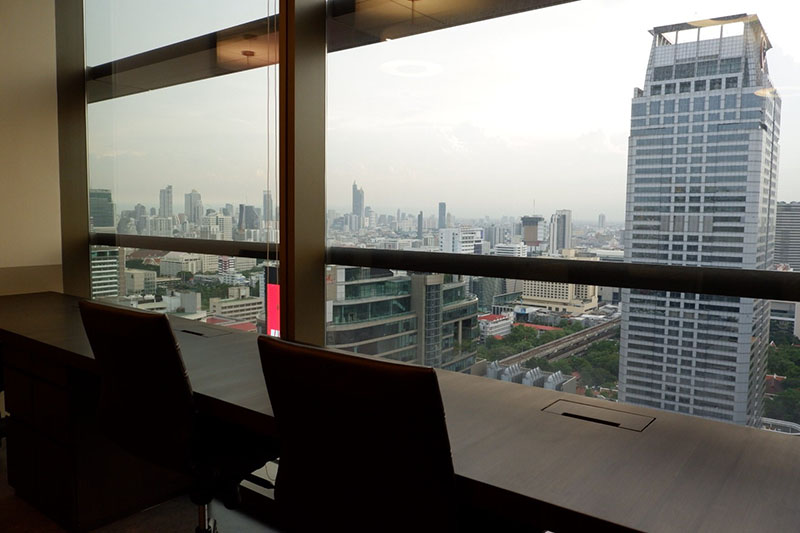 Perhaps The Great Room is at its greatest for corporate use, the luxury market or a registered business address for startups who won't actually use the Room. (Try the ฿4,000 monthly "Virtual Office" package.)
In short, The Great Room is an ultra-rich cloister that could've been used to provide actual working areas in a crowded part of Bangkok.
The Great Room is open Monday through Friday on the 26th floor of Gaysorn Tower, reachable from BTS Chit Lom. They plan to open another branch at Sindhorn Tower within the year.