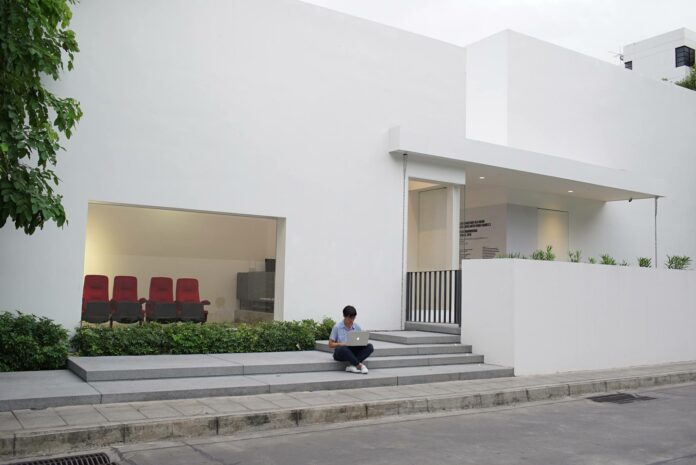 BANGKOK — The gallery is the cinema house for celebrated filmmaker Nawapol Thamrongrattanarit's next project tomorrow.
To express his love for photography and screenwriting, the award-winning director of "Freelance" will open "I Write You A Lot," an exhibition where visitors can take a seat and watch the world outside through a "window screen" as they listen to narration pre-recorded by the director.
Also featured at the exhibition will be 49 of his photos taken during the past eight years, along with a short script he has written to accompany each one.
"Making a movie is two dimensional, so there's no need to make everything real in front of the camera, as mock-ups can be used. But at an exhibition, you have to make everything neat and tangible, which is new to me," the 32-year-old said.
Nawapol's films have picked up numerous awards in the international circuit. He didn't lose his indie luster despite making his most recent film, "Freelance," for Thailand's largest commercial studio. It won eight Golden Swans in March at the Suphannahong Awards.
Acclaimed for diluting the boundaries and bridging independent and studio movies, he's now taking that sensibility to the art scene.
"I don't question if it's art. This is just another way of telling stories. For moviegoers, they will see another version of tangible storytelling. And for gallerygoers, you'll see a fun version of it. I make movies in the hope of connecting the dots and it's the same as what I'm trying to do here," Nawapol concluded.
The opening reception for photography and screenwriting exhibition I Write You A Lot is 4pm to 8pm on Saturday and runs through Aug. 7 at Bangkok CityCity Gallery.
Visitors who want to listen to the narration should bring earphones to plug in.
The gallery is located just off Sathorn Tai Road on Soi Sathorn 1, just a few minutes walk from MRT Lumphini's exit No. 2.