BANGKOK — Though Friday marked the 84th birthday of Thai Democracy, its essence has faded, with the bloodless turning point for the nation hardly mentioned, not even in the arts.
Apart from the practical political change it brought, the end of almost 700 years of feudalism and absolute monarchy proved a wellspring of free of expression in the arts, especially literature, inspiring important and interesting works about the incident and those involved in the performing arts and cinema.
As the revolution's acclaim has turned to unease – the day is no longer a holiday and activists were arrested Friday for recognizing it – here's a look at its troubled legacy in different mediums.
Literature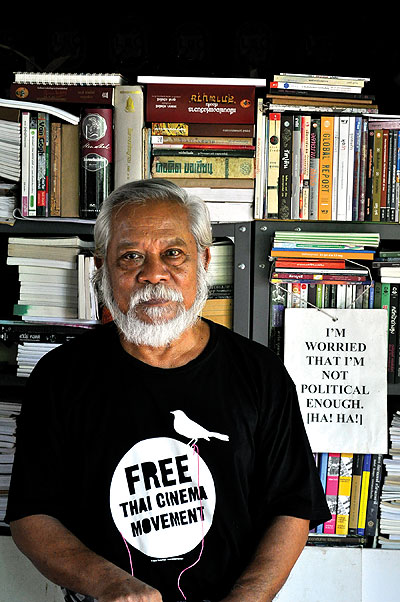 After the 1932 Revolution, literature flourished in terms of content reflecting the bloom of democracy and progressive attitudes in the middle class, which had been previously obsessed with romanticism. Authors were treated as pioneers of social realism such as Kulap Saipradit, aka Siburapha; Malai Chupinit; and M.L. Buppha Nimmanhemin, aka Dokmaisot; who gave voice to feminism.
"Written works always reflect society, and our society isn't perfect, so its literature echoes that," said Suchart Sawadsri, the 2011 National Artist awardee in Literature.
The 71-year-old writer and editor explained that after the democratic revolution, poets, writers and journalists realized their pens were mightier than swords and suddenly unafraid of expressing themselves. And after the 1947 coup, the writers joined a progressive literary movement which became known as Literature for Life, or Phuea Chiwit.
"For me, Literature for Life ended in 1980 with Order 66/2523, in which the government outlined policies to fight against the communist insurgency. It turned Thai literature from social realism to capitalist realism, where most writers no longer strove for justice and some even censored themselves," the prolific writer said.
To test his theory, Suchart responded to the 2014 coup by coming out of retirement to resume his role as editor of Chor Karaked, a magazine of short stories, to pursue themes on militarism and society.
He said that today he has hope again.
"Although I gave up hope in most writers in my generation, I've found some promising prospects in the new generation who stay true to their standpoint and aren't afraid to express it," he said.
Performing Arts
The 1932 Revolution once took the stage in the form of a portrayal of one of its leaders from the Khana Ratsadon, or People's Party.
Crescent Moon's 1987 production of "Kue Pu Apiwat (The Revolutionizer)" about Pridi Banomyong intercut his politically active years with the words of his manifesto during an hour-long performance. It has been restaged several times domestically and abroad, and the script has been published.

B-Floor Theatre was founded in 1999 to stimulate social and political awareness through physical movement. Teerawat "Ka-Ge" Mulvilai, its founder and artistic director, created "Typhoon: The Remains" in 2013 to commemorate the 40 year anniversary of the watershed uprising of Oct. 14, 1973. The performance was praised for wisely representing a broad picture of political history beginning from the 1932 Revolution and subtly portraying the clash between commoners and elites.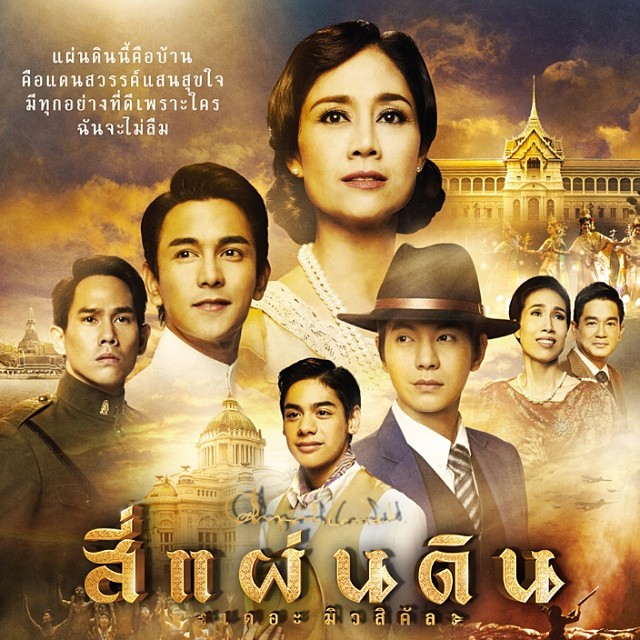 After being made and remade as a TV drama five times, Kukrit Pramoj's famous novel "Si Phaen Din (The Four Reigns)" debuted on stage in 2011 by the grace of theatrical guru Takonkiet Viravan. It tells the story of Phloi, a woman who has lived through major transitions in the political order, from 1932 onward, with an emphasis on how individuals adapt. Although being criticized as conservative melodrama, the play was successful and was revived in 2014.
In the same year, Pradit Prasartthong, 56, a renowned theatrical actor and director who founded the Anatta Theatre company, staged the "'1932' The Musical" to depict the time of upheaval from the perspective of Pridi's wife, Poonsuk Banomyong.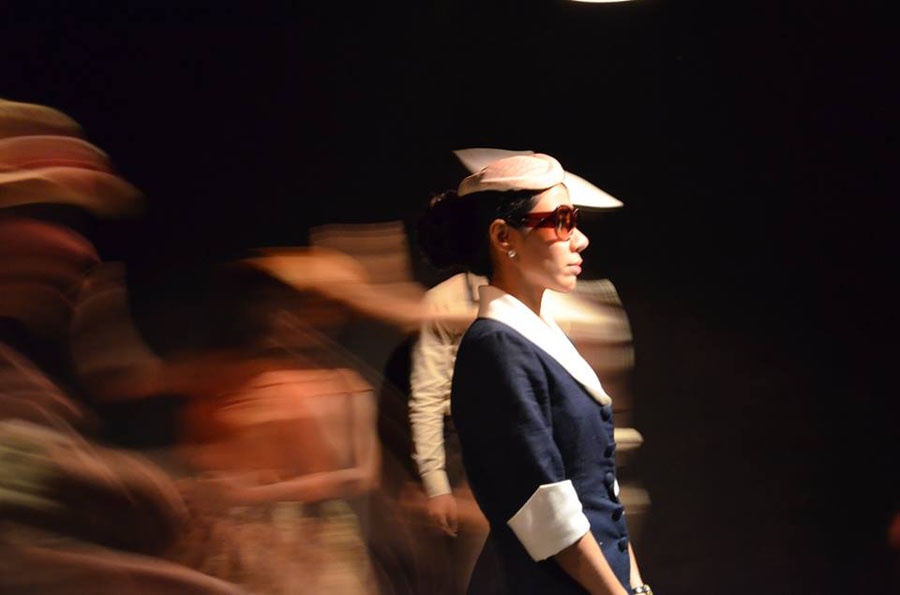 "I wanted to break the stereotypical ideas of the 1932 incident and show that women contributed to the men's success," Pradit explained. "I'm not afraid to tell the story, even though some might think it's sensitive, because the incident has passed, and the play was not 100-percent truth. Still, it helped the audience to reflect about what's happening now and see if we've learned from the past."
Pradit spent a year researching the event before producing the play. Also in 2014, he created another play about social realist writer Siburapha. Also, he plans to stage a play based directly on the events of 1932.
"As an artist, there's nothing wrong with telling an untold story. There's an attempt to use history as a tool to justify and incriminate what's happening in the present. If this hasn't been fixed, one day what happened in 1932 will be forgotten," Pradit said.
Film
The bloodless 1932 revolution and birth of the modern Thai state was among the early Thai films made, noted director Khun Wichitmatra in "Principles of Thai Cinema," because it was filmed in newsreels by the Wasuwat bros. The director, who also composed the national anthem, pointed out the moment King Rama VII signed the incorrectly named "Permanent Constitution of Siam" was also captured on film afterward in December.
In the realm of fiction, stories about the end of absolute monarchy have been scarce.
In 2009, "October Sonata" by Somkiat Vituranich told a love story punctuated by social turning points such as the 1973 uprising and Siburapha's tragic novel "War of Life."
It failed commercially, but critics liked it.
One year later, ML Bhandevanov Devakula aka Mom Noi began using classic novels to express his critical view of the revolution in films such as "Chua Fah Din Salai (Eternity)", "U Mong Pa Meung (The Outrage)," "Jan Dara," "Plae Kao (Scar)" and "Mae Bia."
His reinterpretations of classic works by the likes of Malai Chupinit, Kukrit Pramoj and Pramool Unhathoop were criticized for being absurdly sexed-up and unfaithful to their originals, adding subtle and not subtle attacks on the people who staged the revolt.
"Mom Noi's recent films don't directly criticize the revolution but use metaphor, background, and conservative characters to achieve that. From the director's point of view, the incident is the root of current political problems," said former political science professor Sirote Klampaiboon.
Film critic Chayanin Tiangpitayagorn said the changes from the source material were obvious in Mom Noi's remake of "Plae Kao," Thailand's Romeo-and-Juliet tale (Kwan and Riam, actually) about love across class lines.
"The characters based on real life people appeared in the film such as Chomphon Por [Field Marshal Plaek Phibunsongkhram] and other elites. The movie refuses the third Thai Prime Minister's attempt to make Thailand civilized in the way of Western countries," Chayanin said.
So why are politics and real history difficult to find in Thai cinema? It's just a reflection of the lack of openness in society, he said.
"It's the nature of Thai film business that rarely involves any politic aspect. Not only 1932, but the turmoils in this century are also neglected," said Chayanin. "The market also gives negative response to political films. As a result, Thai showbiz is limited to a few politically related avenues of expression."
He laments that this rich material has been effectively placed out of reach.
"The 1932 Revolution is important, as it's the point when all humans became equal, and it was the first time this principle was used as a premise to governing the whole country," Sirote said. "In an open-minded society, the stories about 1932 would be interesting resources and subjects to explore, like how the Americans and French turned their revolutionary history into plays and films."
Note: This article has been revised to reflect that Siam went through 700 years of feudalism and absolute monarchy prior to the 1932 revolution.