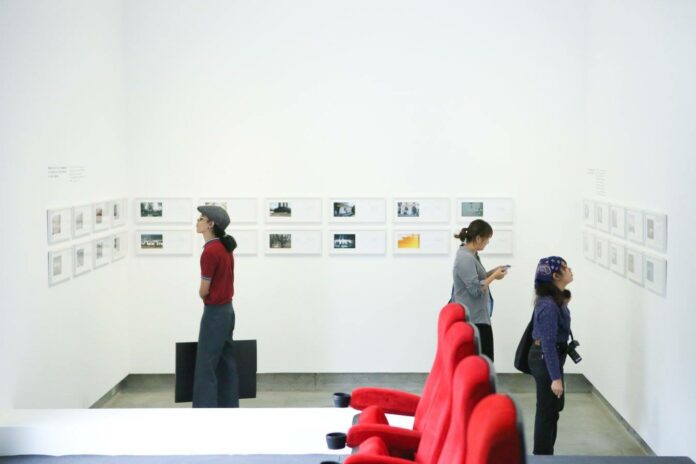 BANGKOK — Individual voices about design scene in Thailand will be collected, printed onto posters, and hanged on a Bangkok gallery's white walls for one month.
Frustrated by the design community he's part of, ardent zinester and independent book publisher Grisana "Chris" Eimeamkamol is inviting his peers to have their candid opinions published for all to see on the walls of Bangkok CityCity Gallery.
All relevant thoughts submitted online will be printed by Chris into three copies. One for its creator, one to show at the gallery and a third for Chris' archive. Got a provocative political message to share? Don't expect it to be printed.
At Chat Room, the statements will be displayed in an open space on large-scale paper sheets. All statements will be published anonymously unless a name was submitted along with the text, Chris said.
Seeing inequality in who can express themselves when age, class and profession are accounted for, Chris said he wanted to create an open-ended platform where everyone can discuss a topic anonymously and ideas were evaluated for their merit alone.
Four years after returning to Thailand from Australia, Chris said he hasn't seen much progress in the design community beyond a lot of good talk that doesn't lead to action.
"There might not be a resolution to problems, but raising questions and arguments in public should at least be progress," the 25-year-old graphic designer and founder of CEO Books said.
Chat Room will run Aug. 17 to Sept. 11 at Bangkok CityCity Gallery. Be there as the messages are printed and posted during a 24-hour live production from 2pm on Aug. 17 through 2pm on Aug. 18.
Chris will host weekly events to mark the monthlong exhibition. The details will be posted online by Bangkok CityCity Gallery.
The one-storey minimalist venue is located on Soi Sathorn 1 and can be reached by walking from MRT Lumphini's exit No. 2.