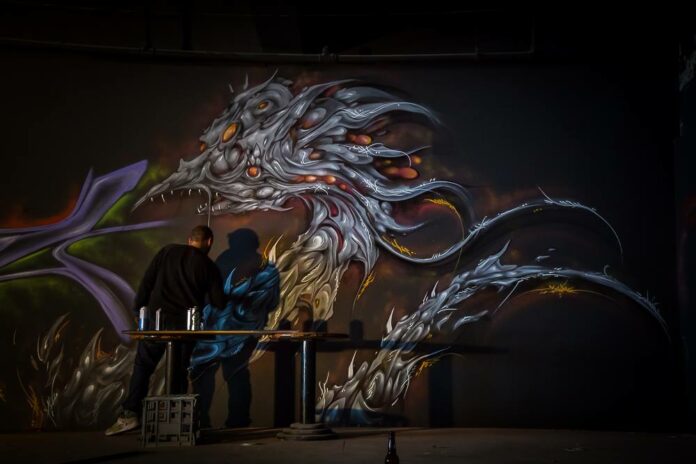 BANGKOK — An Australian graffiti artist will unleash monsters of the apocalypse onto Bangkok later this month.
Benjamin James Knock, aka Knock, will take aerosol cans of spray to paint onto a gallery wall for "Diluvium," a Latin word for the muck left behind. Knock said for his second show in Thailand, he wanted to depict the world's sudden changes, from rising waters to erratic tectonic plate shifts.
"It's happening as we speak," Knock said. "These works are my interpretation of such events, and the aesthetics behind the energy I'm trying to depict."
Apart from his vibrant murals, Knock said he will also show a light and sculpture installation.
After putting on Diluvium, Knock said he will wander Bangkok to paint murals on city walls.
Diluvium will run Aug. 13 through Aug. 30 at Midnice Gallery on Soi Chok Chai 4, about four kilometers east of MRT Lat Phrao.