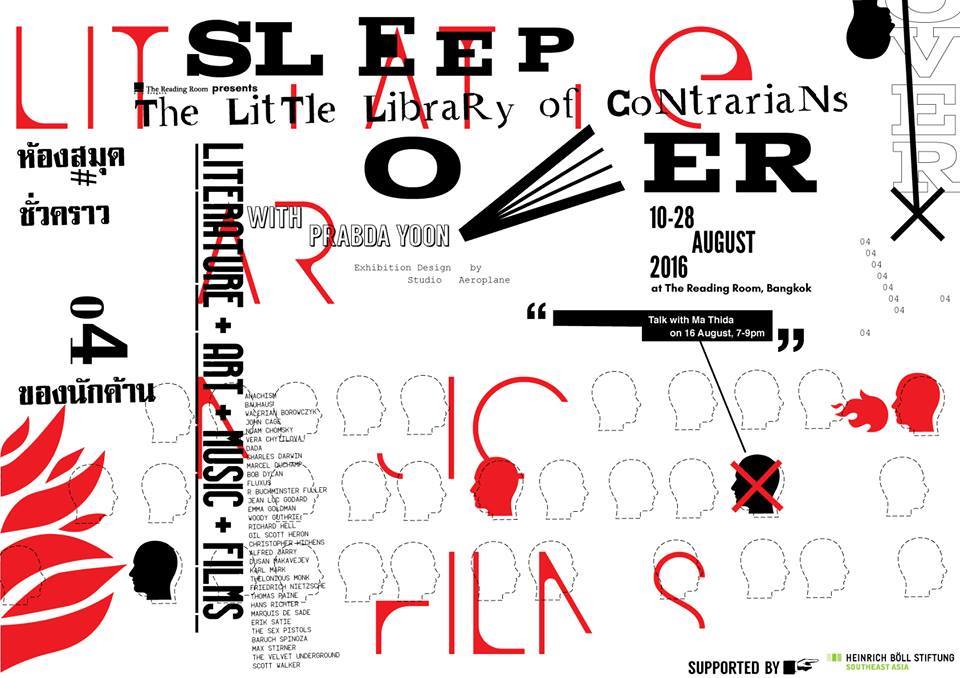 BANGKOK — Aung San Suu Kyi's former aid and political prisoner Ma Thida will be among the world's rebels to call a Silom mini-library temporary home, along with the likes of the Sex Pistols and Bob Dylan to Karl Marx and Friedrich Nietzsche.
With August comes the fourth round of The Reading Room's Sleepover Project, and writer-director Prabda Yoon will take over the space by filling it with films, music and books from those contrarians, including a special appearance by Ma Thida.
Stepping into the fourth floor Reading Room, expect to hear growling punk from the Sex Pistols or The Velvet Underground while checking out books written by linguist-political activist Noam Chomsky, anti-totalitarian author Christopher Hitchens and many more will be available at the library.
On Aug. 16, listen to Ma Thida who will participate in a discussion from 7pm to 9pm.
Movies by transgressive directors will screen weekly. The schedule will be posted online.
The Little Library of Contrarians runs Wednesday through Aug. 28 at The Reading Room. The library-gallery-shophouse on Soi Silom 19 is open 1pm to 7pm, Wednesday through Sunday.
Relating stories:
Get in the Game: Reading Room Gets Serious About Play
SEA Art Crew Explore 'Discomfort' at Silom Library
Paradise of the Blind: Prohibited Prints Under Assault at 'Reading Room'