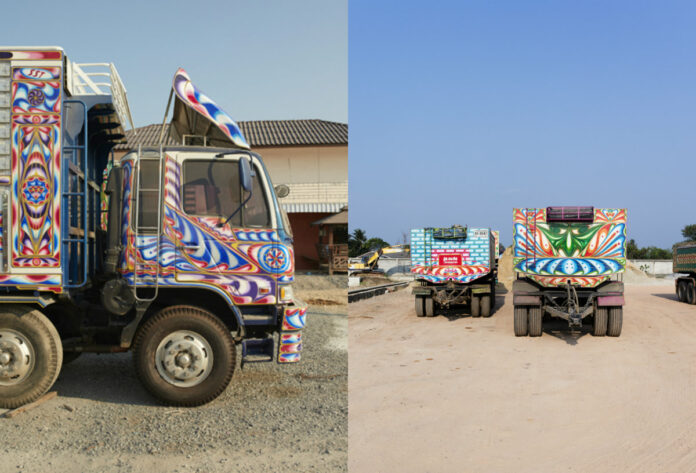 BANGKOK — It took a lot of time in the backseat of a van digesting music, people and billboards he couldn't understand in western metro Bangkok for a Swiss-Malaysian photographer to find his inspiration.
Killing time during his journey in Nakhon Pathom province, where many things didn't make sense, fashion photographer Lee Wei Swee created a road movie from the photographs he made, from vibrantly painted trucks to a couple kissing at a traffic light.
"As long as you don't understand, you imagine in order for things to have a meaning to you," Swee wrote. "I could find hints that helped me make sense of situations and location but when I would run out of clues, I would fill gaps with stories and characters I make up."
His photographs, contrived into an "inverted storyboard" will show later this month in Bangkok at "Nakhon Chai Si, Stills From a Daydreamed Road Movie."
The opening reception starts at 6pm on Aug. 20 and the exhibition runs until Sept. 10 at 3rd Rock Gallery on Soi Rama IX 18.
The up-and-coming contemporary gallery is open 10:30am until 8pm, Thursday through Sunday.