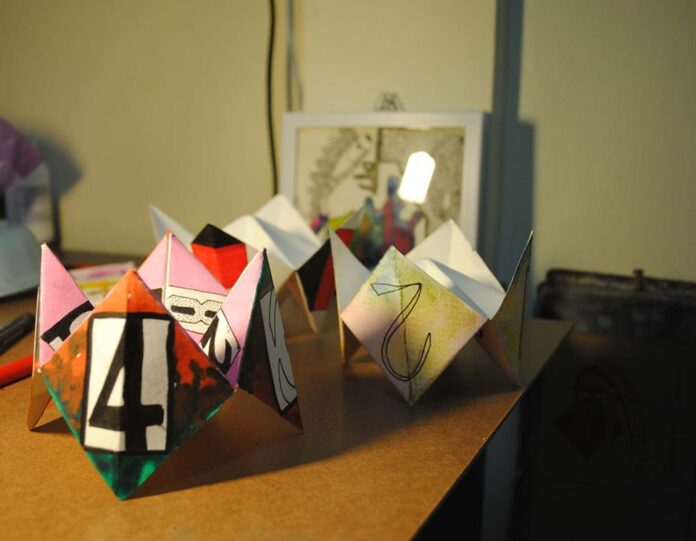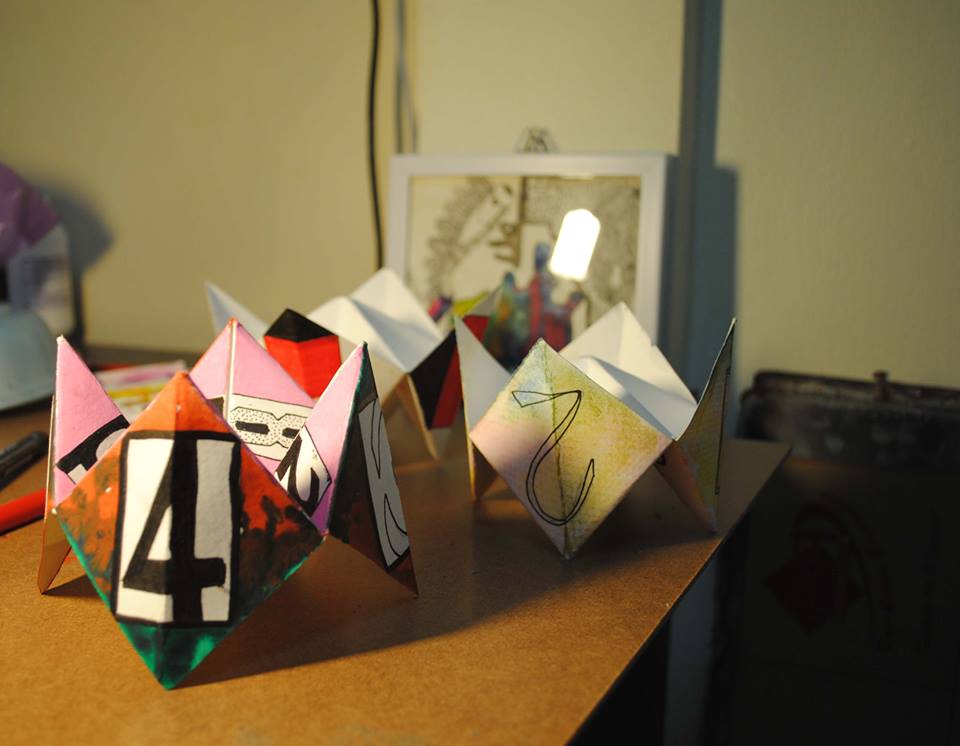 BANGKOK — Distraction and disorientation inspired by crowdsourced origami walking guides are at the heart of a Bangkok-based artist's mixed media exhibition that came about through her wandering the city.
Psycho Geography: Bangkok The Ant Farm will feature abstract paintings, drawings and sculptures by English artist Hannah Theodorou.
When she moved into the Thonglor area last year, Hannah created origami-style fortune tellers and asked strangers to fill them out with instructions to navigate the neighborhoods she was unfamiliar with.
"I was really excited, I felt like an adventurer," Hannah wrote. "I knew that it wouldn't be easy, and I maybe wouldn't like some parts of the journey, but I thought the challenge make it more interesting."
The first journey laid out by the fortune teller took eight hours of walking, Hannah said.
Following the directions to find places, Hannah said she was often reminded of something else irrelevant to where she was at. Her eyes saw children playing, but her thoughts turned to her little brother, cat or something she had to do that evening.
"More than ever we're so distracted by the virtual world, and walking in Bangkok is not really [a thing people do], so I try to communicate the chaos of everyday life [such as] colors, random thoughts and ideas of what is actually in front of or around you."
Psycho Geography runs Aug. 20 to Sept. 18 at Brownstone Studios. Its opening day starts at 7pm with the presence of local acoustic duo Kingkong and the Chum.
Brownstone Studios is located on Soi Sukhumvit 77 near Soi On Nut 25. The gallery, opens from 10am to 10pm daily, can be reached by motorbike from BTS On Nut.