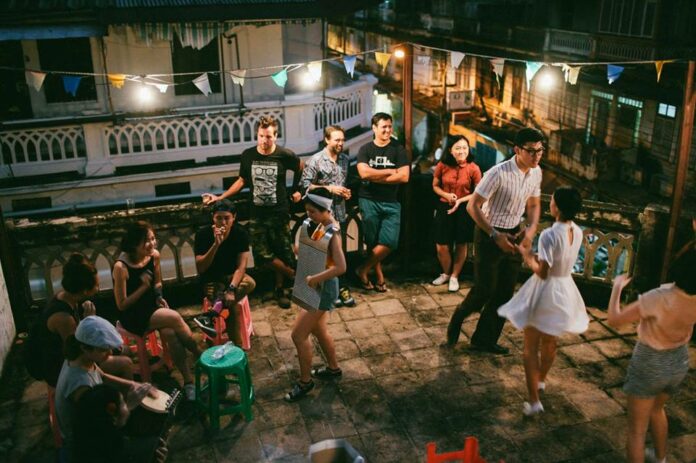 BANGKOK — Want more retro, swing dance street party?
Get more Sunday when Bangkok Swing brings the party down the road from its last event to shophouse-gallery Cho Why for folks to bang 'n slide, jump 'n jive again in a historic neighborhood to set the mood.
Because Bangkok Swing will not rest until it has converted every soul, it will teach noobs a few steps with lessons at 6pm.
Cho Why will transform its gallery space into a dance floor for the retrotastic party to include a period-appropriate movie to swing dance sessions starting at 6:30pm.
The party starts at 4:30pm with dance legend Gene Kelly and friends in 1952's "Singin' in the Rain."
Admission is 100 baht and includes a cold Leo beer. Cho Why is located on Soi Nana 17 near Charoen Krung Road, a 10-minute walk from MRT Hua Lamphong's exit No. 1.