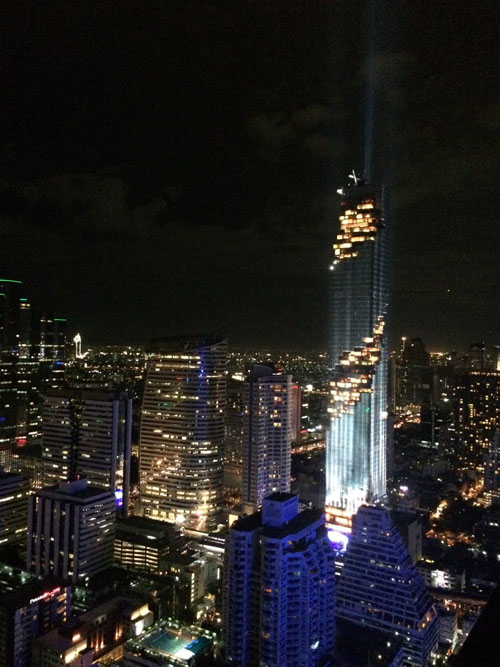 BANGKOK — When the VVIPs gathered to applaud Bangkok's latest monument to achievement Monday night, it's unlikely they gave thanks to the thousands of men and women who raised it 314 meters into the sky.
They were long gone before the MahaNakhon lit up to signal its place as the highest erection in the realm. But unknown to those looking on, some of the innermost thoughts of those who built it remain etched into its bones.
Under the paint and behind the marble, prolific graffiti accumulated during the years of its construction by workers who knew it would eventually be covered.
Most of it is predictably obscene – many, many rendering of penises among messages left by people toiling for a daily wage the building's future inhabitants likely spend on a single meal or cup of coffee.
Some are sweet and sad philosophical laments about life. But need for sex and drugs are the most common themes.
Some capture a dialogue where workers, possibly working in different shifts, reply to each other's messages. Conversations which often end with someone called an animal.
"Where do they sell ya ba, tell me! I know you guys have been taking it."
"Did I take your parents' money to buy drugs?"
"You animal!"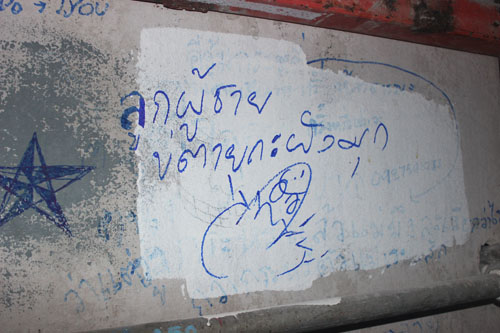 Others are poetic, such as these drug verses:
"Crouch down and hold the pipe with both hands / Look at the color of your tablet. / Adjust the lighter / Heat the bottom of the pipe."
Before the graffiti was covered, it was photographed in mid-2015 by Dhyan Ho, the 33-year-old proprietor of art bar Jam.
"I think it's interesting because it's something that's never really documented. They know everything will be painted over or tiled over or finished, and it's gonna be not there," he said. "They're not doing it to leave a lasting mark, more like a frivolous expression."
Much space is given to the workers' desire for sex. And like a lot of the graffiti, the racial politics come into play between workers that are largely drawn from Thailand, Cambodia and Myanmar.
"No wooing, but can fuck," reads one. "Cambodians got big pussies!"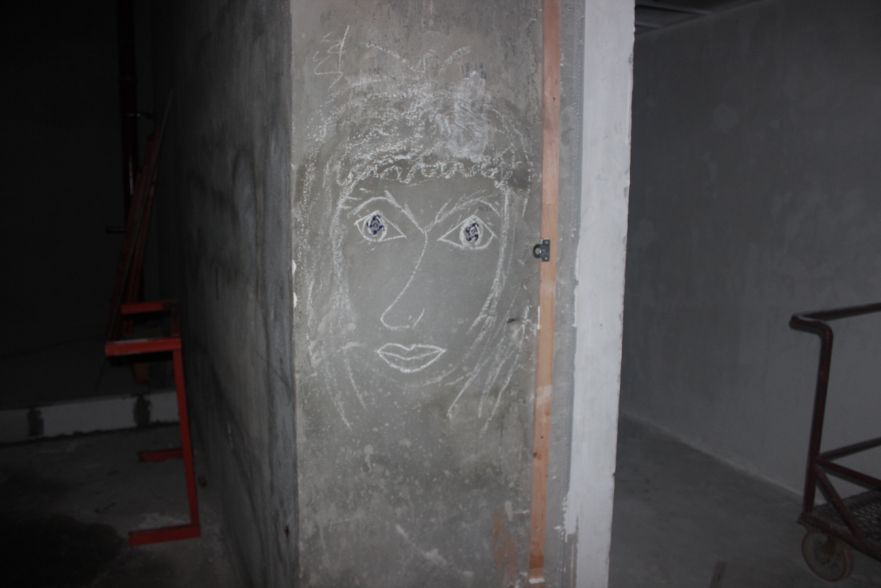 But most seem more teasing than hateful, with the kind of bored bravado born of monotony and hard labor.
"You Burmese, you watch out, I will exact revenge for Ayutthaya soon."
"Thai people are only good at talking."
"Be at peace, at peace."
Some hint at class tension, such as this exchange in Khmer:
"If you want a lot of money, you must work hard."
"Bullshit!"
Dhyan's titled his series "The Stones of Krung Thep," an allusion to John Ruskin's 19th century treatise "The Stones of Venice," to reflect that finished structures are not only determined by architects, but by the workers who express themselves in the ornamentation.
As such, the MahaNakhon graffiti – written in Thai, Isaan and Khmer – reflects the people who really build the foundations of places such as Bangkok but go uncelebrated and unheard.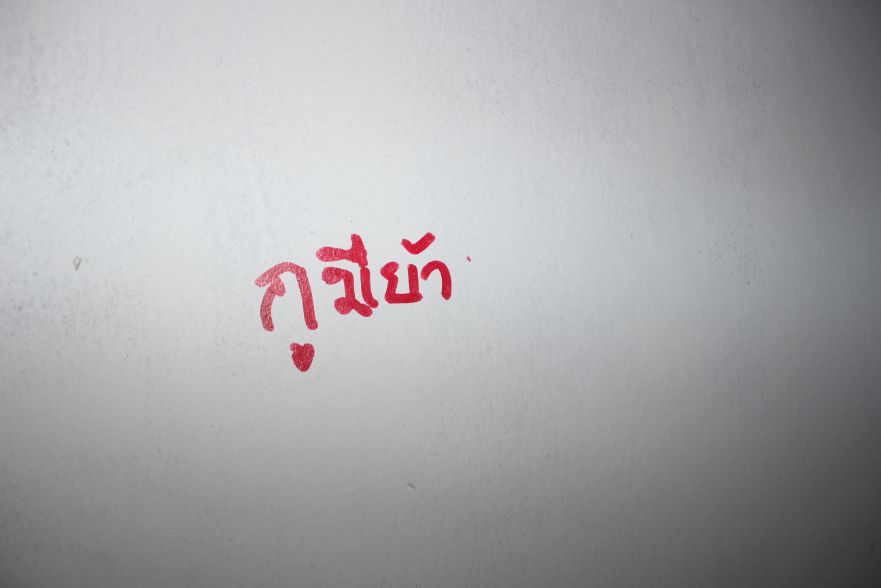 "We're very obsessed with celebrity creators and artists. You can look up who the architect of the building is, but the people who built the landmark building get relatively unknown. No one cares about their creativities because they're not necessarily beautiful, articulate, and don't have that much meaning," Dhyan said.
Although the amateur photographer isn't trying to narrate the workers' lives, he felt their spontaneous expression recorded onto the walls of a super-premium colony captured the dichotomy of Thai society.
"Here, I don't think anyone becomes a construction worker by choice. It's like they're the lowest rung of people on the societal ladder, and that's why it's interesting to examine what their expression is," he said. "Without asking them to draw something, this is just what they're doing for themselves, or to show the other people there, or just to express themselves … It's not going to be there for long, and I think that gave them freedom to say whatever they like."
The photos will be featured in Dhyan Ho's upcoming photo book "The Stones of Krung Thep" to be published in November by Khlong Press. They'll also be featured in the second edition of urban literary journal Khlong, expected out by year's end.
Additional writing Todd Ruiz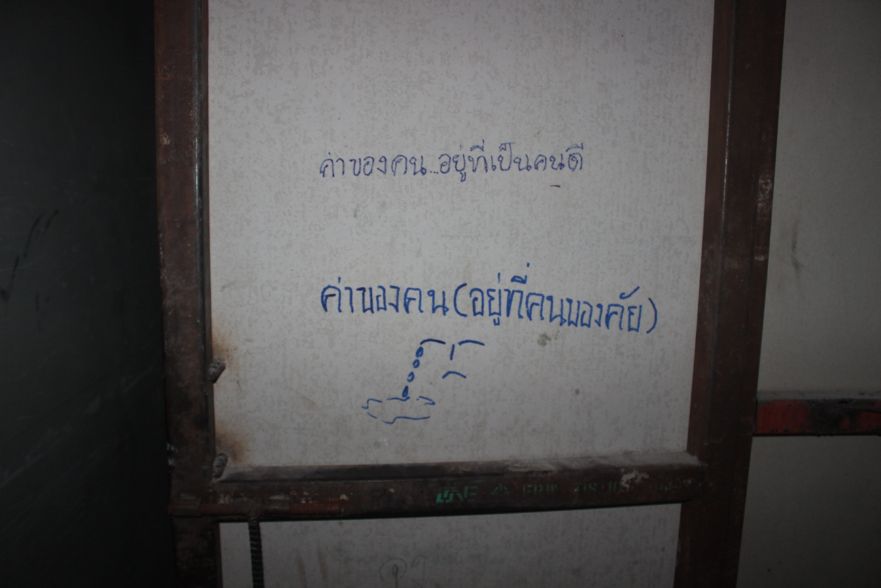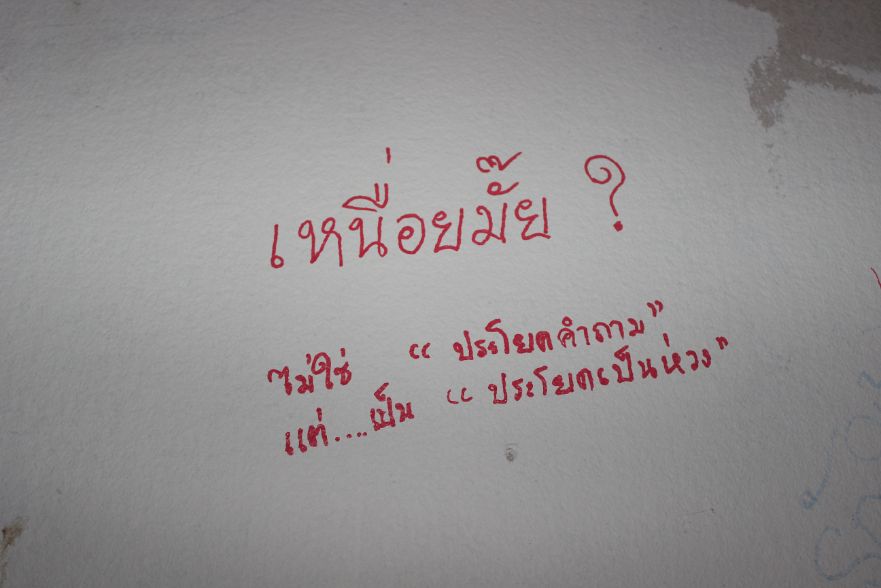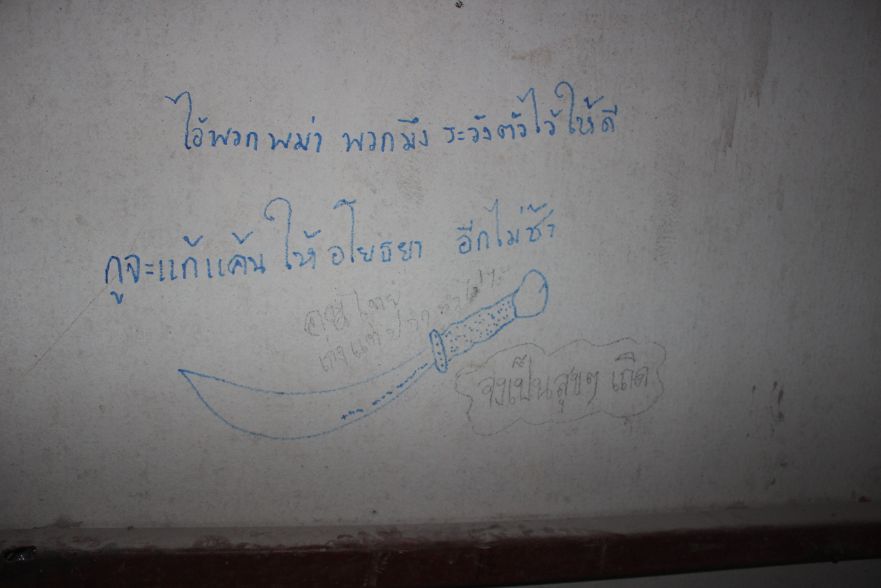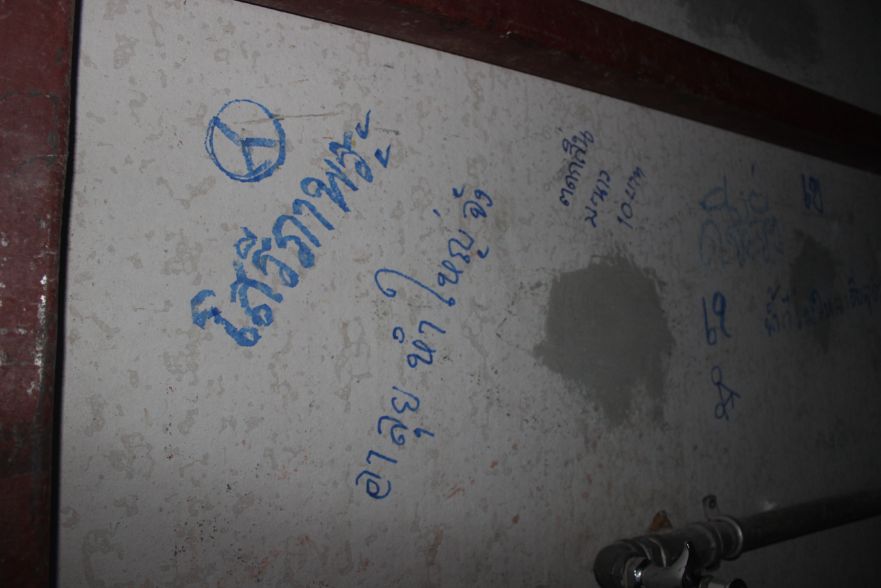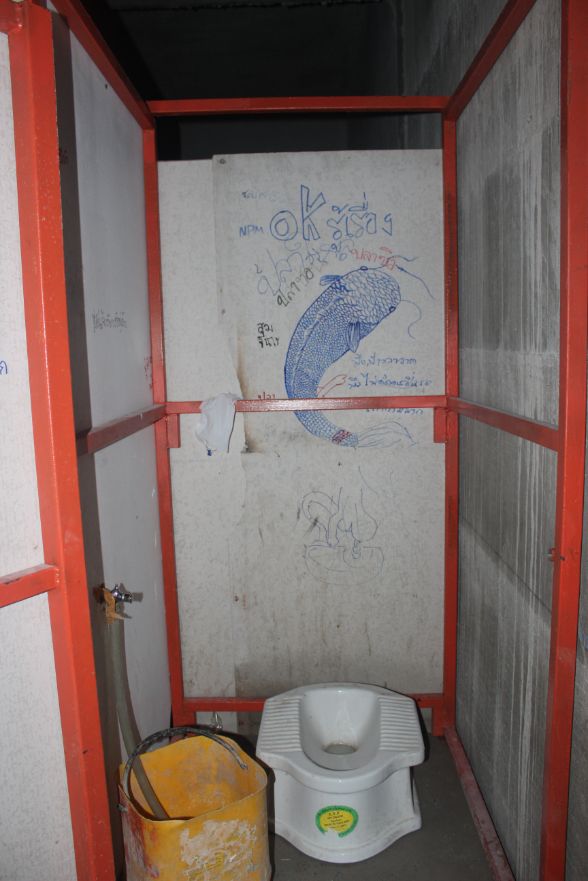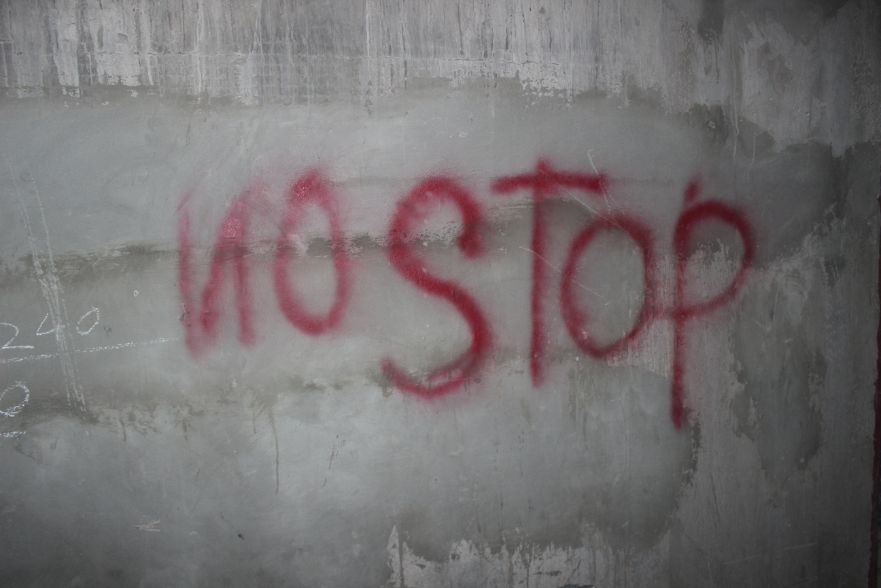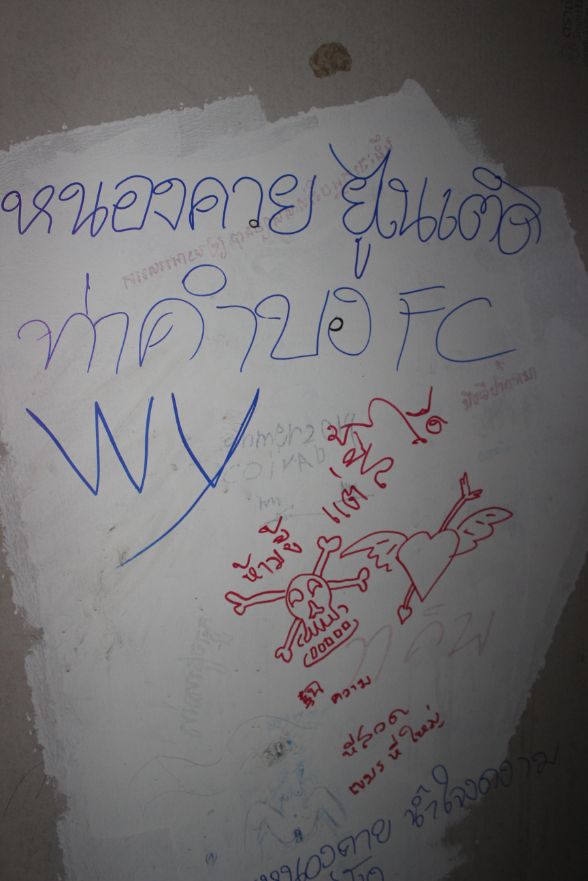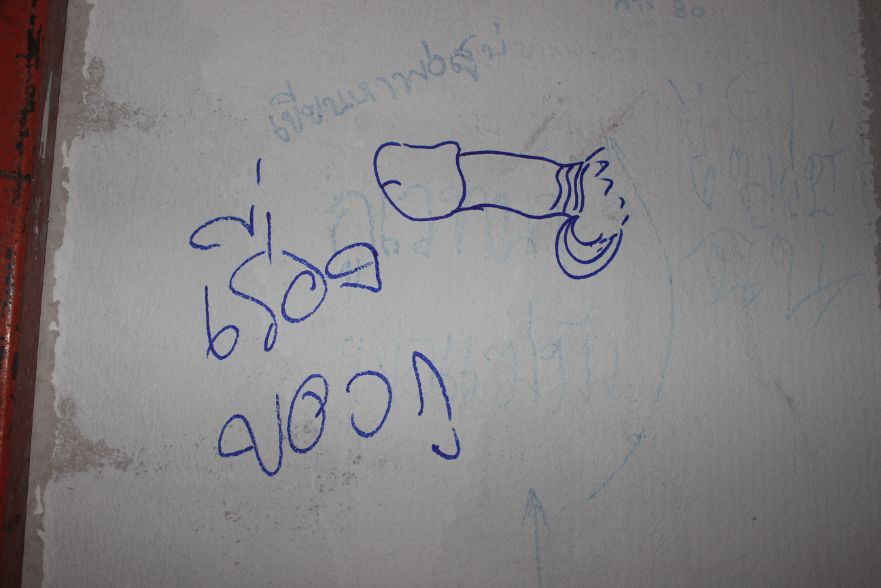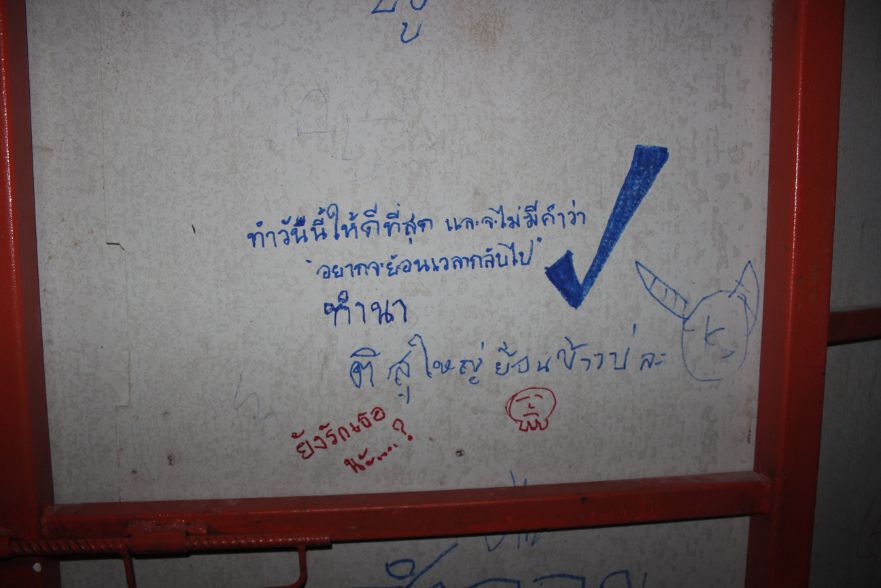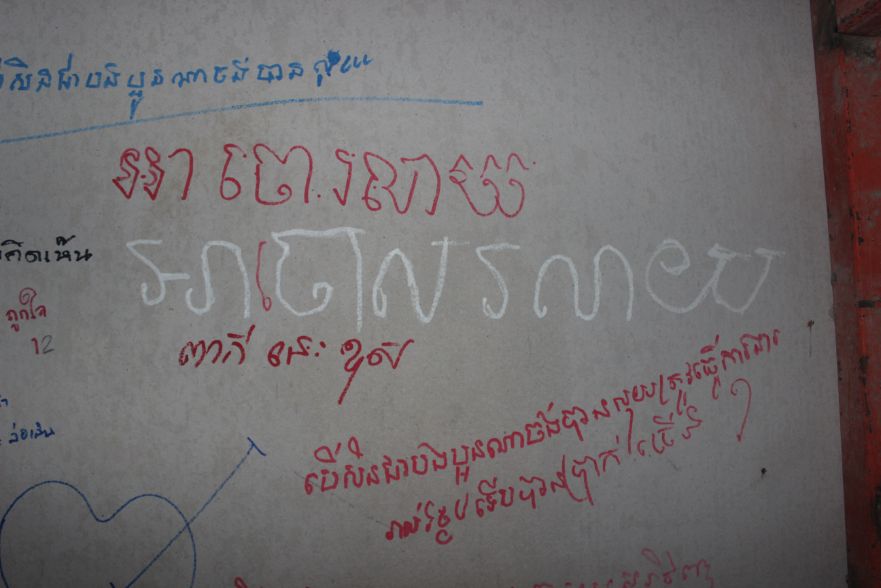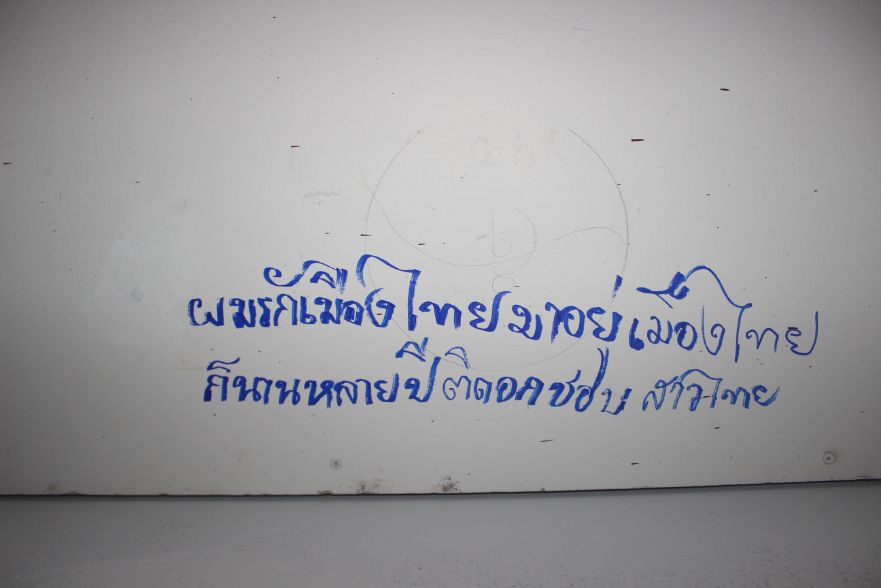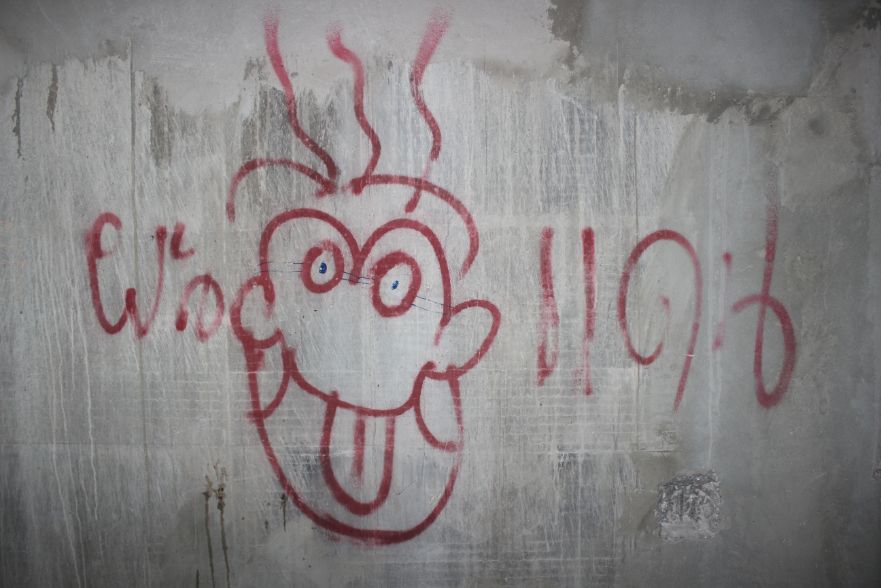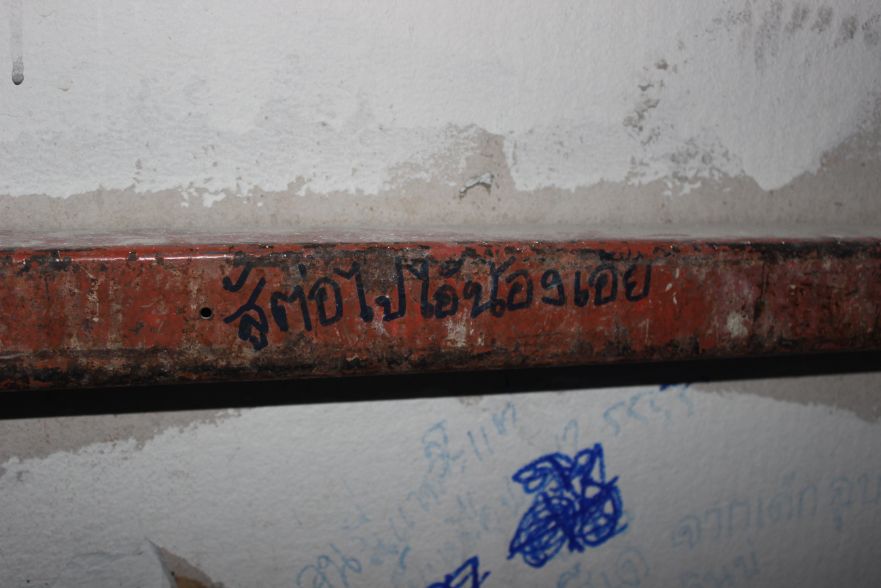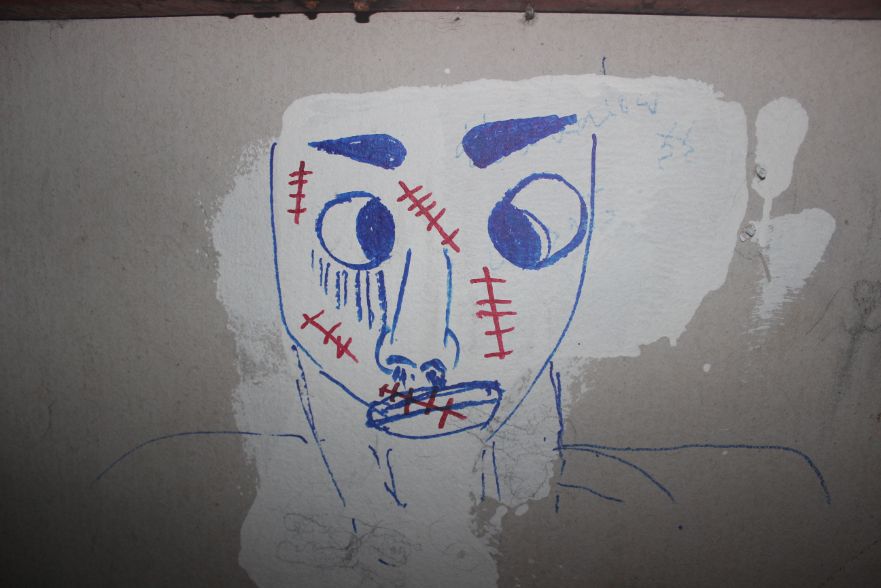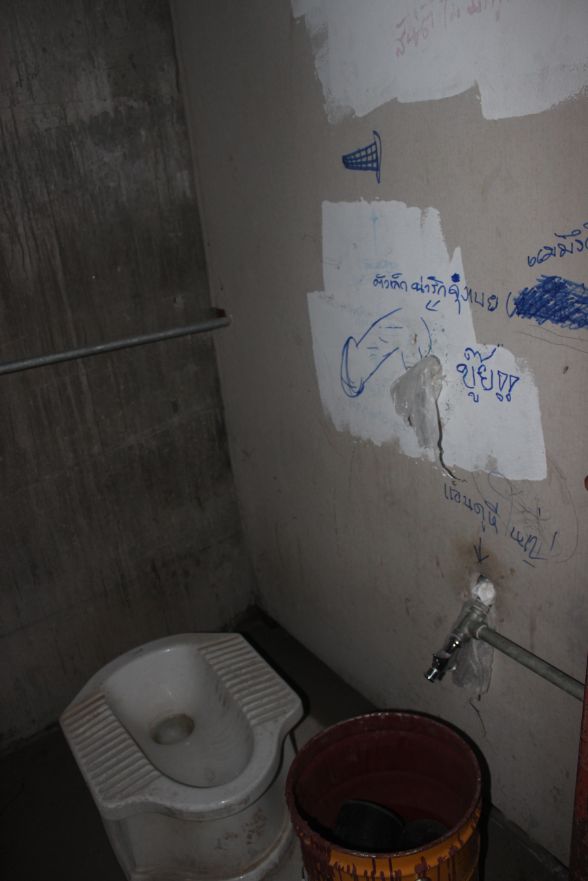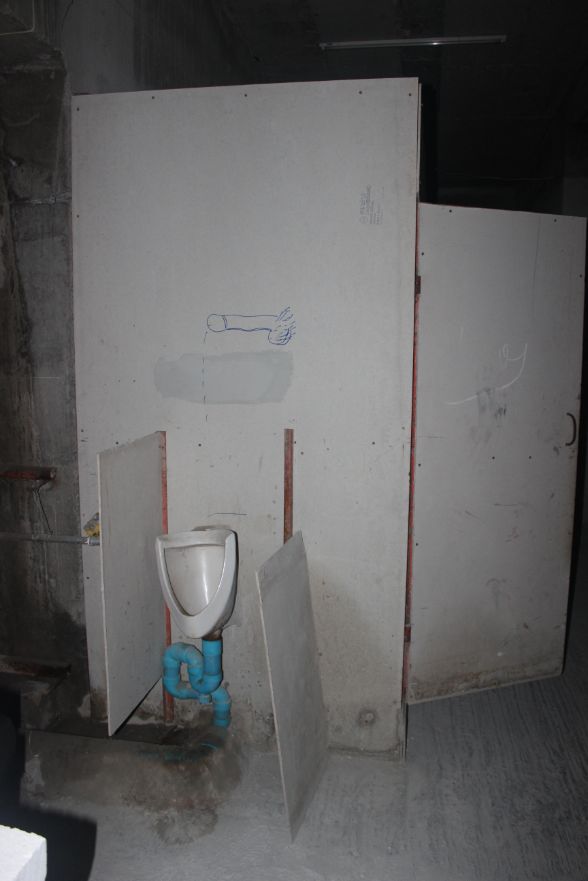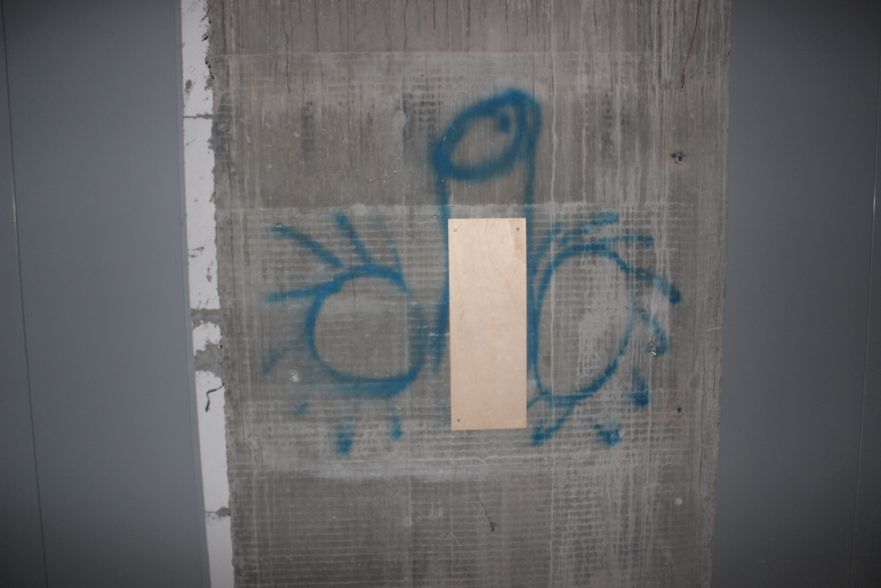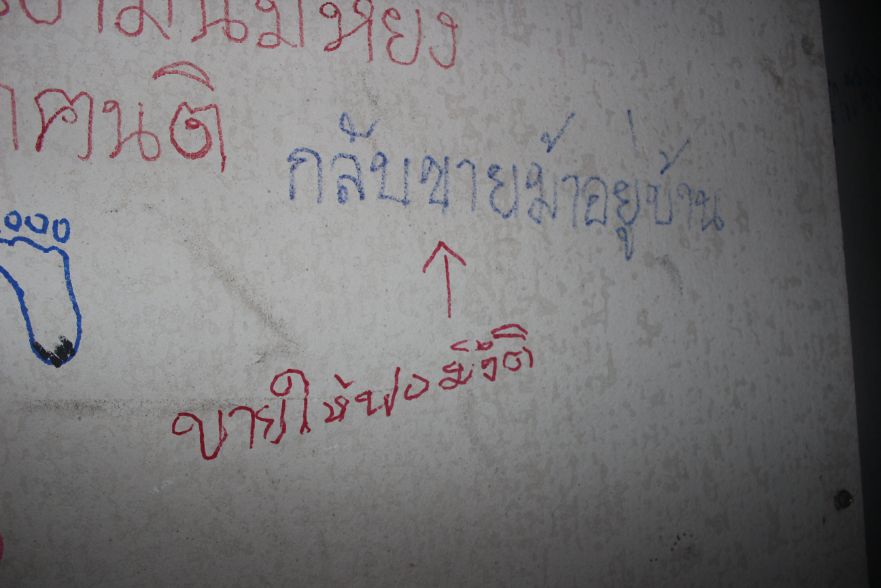 All photographs courtesy Dhyan Ho