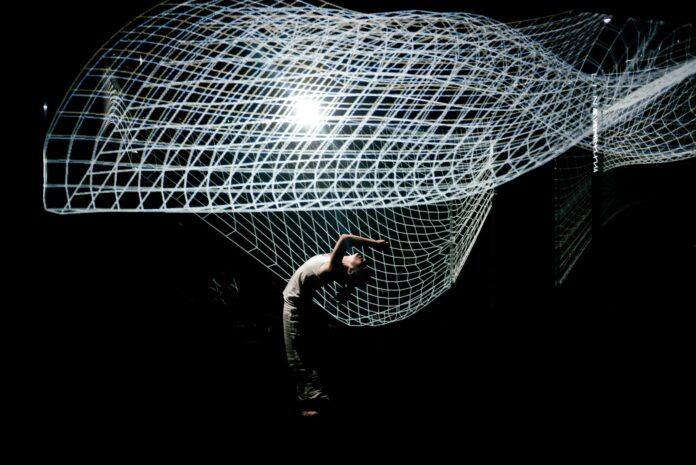 BANGKOK — Meat and cyber spaces converge on stage for audiences at a dazzling dance performance combining the human body and technology next week.
At "Hakanai," audiences sit around a performance space while an LED-powered cube of graphical projections envelope the dancer inside, blending choreography and art installation with graphics, sensors, electronic music and more.
Performed by Akiko Kajihara, the performance is staged by Adrien M & Claire B, a French theatre company known for digital art performances that explore the relationship between humans and dreams.
Hakanai is a Japanese term meaning a union of two elements: one alluding to the human and another to the dream. The word here is meant to capture something ephemeral, transitory and intangible.
The digital performance debuted in 2013 in France. The one-woman solo performance has traveled around the world.
Tickets are 1,000 baht and available online. Groups of four or more pay 500 baht per ticket, and students pay 400 baht.
"Hakanai" starts at 7:30pm on Sept. 13, 14 and 15 at the Sodsai Pantoomkomol Centre for Dramatic Arts. Those going are advised to pick up their tickets 30 minutes before the show.
The theatrical studio is located on the sixth floor of the Maha Chakri Sirindhorn building at Chulalongkorn University's Faculty of Arts, can be reached by a few-minute walk from BTS Siam or MRT Samyan.