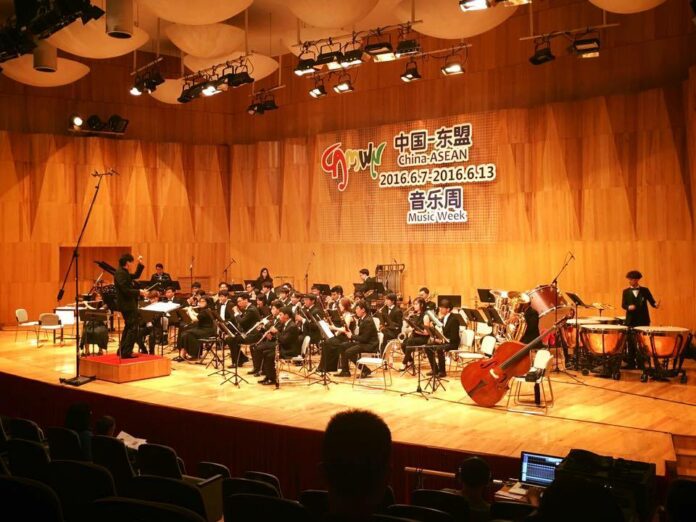 BANGKOK — Four hundred years after Shakespeare shuffled off this mortal coil, his legacy endures not only in words but music. Several arrangements inspired by the famous poet will be performed Wednesday as part of "Shakespeare after 400."
The Mahidol Wind Orchestra will perform arrangements by the Royal Shakespeare Company, followed by an original reinterpretation of folk song "Greensleeves" to portray the beautiful setting of the bard's "Twelfth Night." After that the orchestra will get down with some symphonic dances from "West Side Story," which drew inspiration from "Romeo and Juliet."
"As Shakespeare's works are diverse, the performance combines various song and styles, be they classic or contemporary," said conductor Thanapol Setabrahmana.
Learn more about Shakespeare and his work from the university's Richard Anton Ralphs, who has directed several Shakespeare productions and will lead a discussion at 6:30pm before the concert starts.
The concert kicks off a series of events linking music to literature.
The Mahidol Wind Orchestra is comprised of undergraduate wind and percussion students of the university's College of Music.
Tickets are 200 baht – 100 baht for students – and can be purchased at the box office.
The concert starts at 7pm on Wednesday at the Music Auditorium, College of Music, Mahidol University.
The best way to arrive is by taxi, from BTS Bang Wa exits No. 1 or 2.