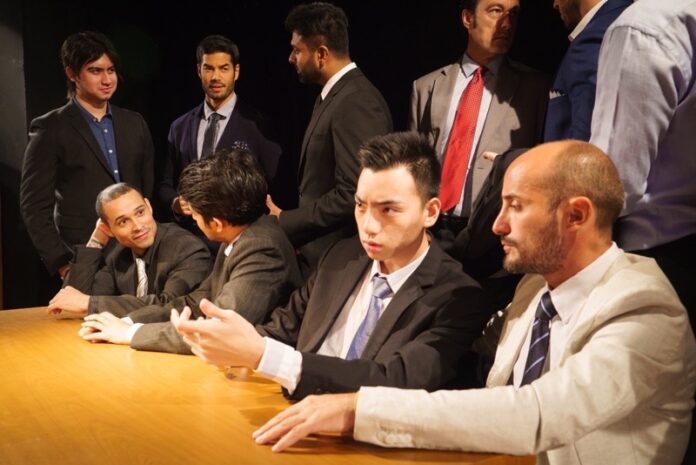 Update Oct. 31: The event has been rescheduled to Nov. 18 until Nov. 27
BANGKOK — A close-quarters drama about 12 people forced to find consensus on whether a boy from the slums is guilty of killing his father will be staged for seven days in Bangkok.
Set in present day in New York City, the Culture Collective Studio production of "12 Angry Men" features a multinational cast from Argentina, England, India, Italy, Nepal, Puerto Rico, Russia, Switzerland, Thailand and the United States.
Based on the 1957 film of the same name, the play opens and unfolds in a jury room where 12 male jurors are deliberating the guilt of an 18-year-old suspect tried on a charge of murdering his father.
The play is directed by Loni Berry. The theater troupe is an English-speaking production company in Bangkok.
"12 Angry Men" will be performed in English.
Ticket is 800 baht and is available online. The 90-minute play starts Nov. 18 and runs through Nov. 27 at the Culture Collective Studio. The boutique-style performance venue is located on the third floor of the Chatrium Residence Riverside on Soi Charoen Krung 70.