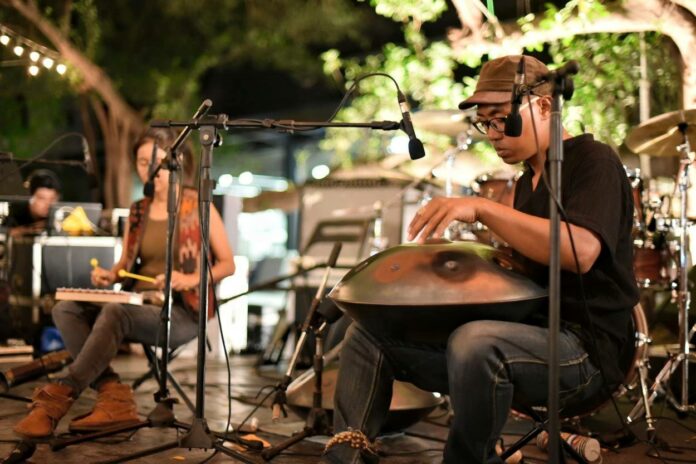 BANGKOK — Discover music from underground labels across the realm on a Saturday later this month when Bangkok's indie music scene comes alive at a small outdoor venue on Charoen Krung Road.
While Noise Market 6 was postponed to next year, fans of Bangkok's alt music scene will have several live performances to fill the vibe from the likes of solo free-soul act Sao Moonlight Gypsy, handpan-playing duo Honon and easy-listening duo Ekho.
Also find on sale albums and EPs from labels such as Bangkok's Newlights Production and Chiang Mai's oddly named Fuzzy Fuzz Record.
The Noise Pop Music Market runs 1pm to 8pm on Nov. 19 at Laan Baimai of Yip In Tsoi Coffee. The complex is located on Mahaprutharam Road and can be reached from MRT Hua Lamphong and the Si Phraya Pier.
The coffee shop will operate a free tuk-tuk shuttle from the venue to MRT Hua Lamphong and the Si Phraya Pier.
It's organized by some of the same people behind Noise Market, a music-oriented flea market held since 2010. Its next installation planned for this month was postponed to June after the death of King Bhumibol.