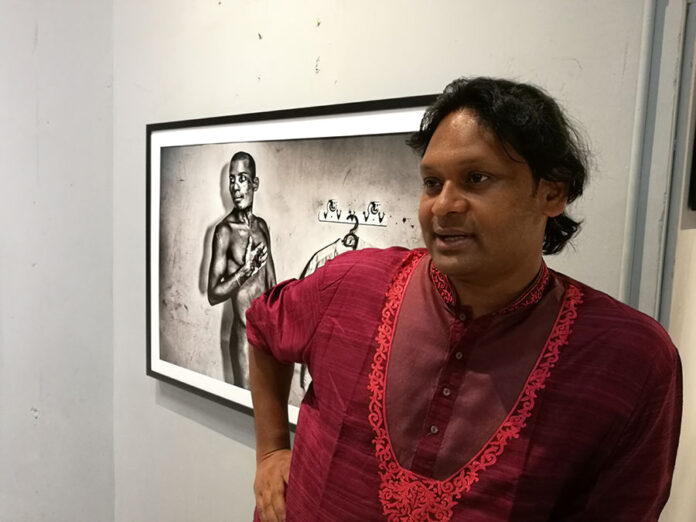 BANGKOK — Over the years, there were times Saiful Huq Omi felt documenting Rohingya fleeing persecution from Myanmar was an exercise in futility that he wanted to stop.
Thinking about how big the human tragedy is made the Bangladeshi photographer, in his own words, feel tired and worthless.
"So what's the point? Why do photograph? I think it's a valid question," he said Tuesday night at Bangkok's Hof Art Space. "Are we doing enough?"
Based on the reactions of some 30 people at the opening of his black-and-white photo exhibition in Bangkok, many visibly moved, his work hasn't been in vain.
Over the past eight years, Omi documented in photographs the flight of the Rohingya people to Malaysia, the United Kingdom and his own country, Bangladesh.
The exhibition opens as Myanmar's army has embarked on a bloody crackdown, razing their villages in Rakhine state in what the United Nations warned Wednesday may be "crimes against humanity." Myanmar has stoked nationalist sentiments and said it is going after terrorists in response to an attack on police.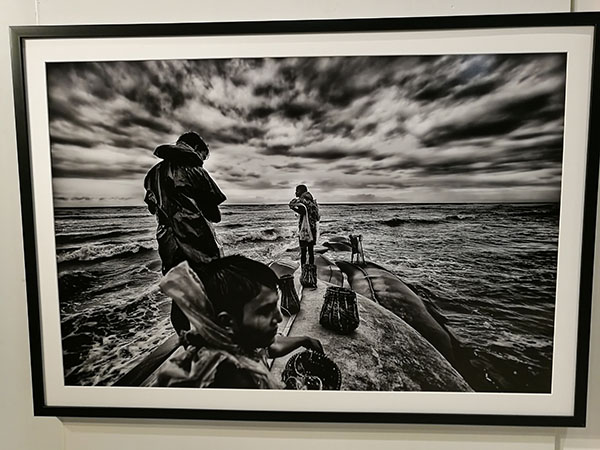 Omi feels overwhelmed by his experience and speaks of our collective failure in alleviating the plight of the Rohingya.
"I just hope that some of us stand up one day and do your part," the 36-year-old photographer from Dhaka said last night at Hof Art Bangkok at the exhibition organized by U.S.-based Fortify Rights, which has an office in Bangkok, along with Equal Rights Trust and Counter Foto.
Omi also said Bangladesh is the second-most important country in the unfolding man-made tragedy as it hosts the largest number of Rohingya refugees outside Myanmar. It shelters 32,000 registered refugees in two camps in the country's southeastern district of Cox's Bazar. Sure enough, the plight of those refugees were featured among the three dozen photos exhibited.
One shows a night scene of a border jungle at 3am, where a family waits to be smuggled across the border.
"At 3am, the family managed to get into Bangladesh. They were waiting in the jungle for their smuggler to come and take them to a safe house. Minutes after the photograph was taken in 2012, the border guards came and arrested the entire family for getting into Bangladesh illegally. The next morning they were pushed back to Myanmar," the caption read.
While many depict suffering, Omi managed to display a few photos which exude his subject's happiness, however fleeting.
"How do you want to photograph yourself?" read the caption of a family knee-deep in the sea, both father and mother holding a baby each and a boy enjoying the waves.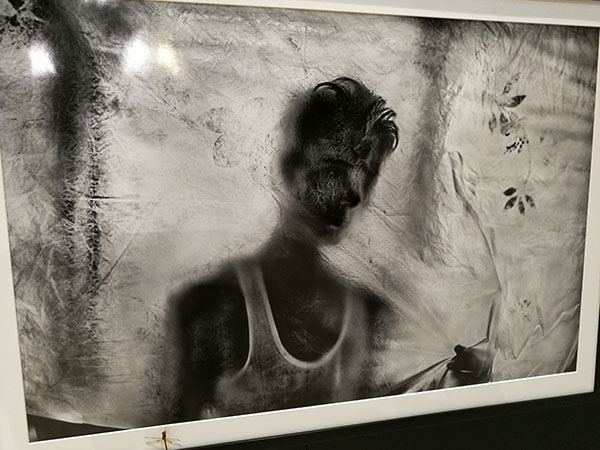 If his photos alone were inadequate, Omi had this to say:
"I think we need to ask ourselves why it's happening and what we need to do to stop it from happening."
He warned that if Myanmar doesn't deal with the issue in a humane manner, it risks turning the country into a racist, deeply divided and deeply violent nation.
As for Aung San Suu Kyi, Nobel Peace Laureate and State Counsellor of Myanmar, Omi said her failure to deal with the issue in a constructive manner is shameful.
"I think she's the only Nobel Peace Prize winner in human history under which major genocide is happening," said the photographer, adding that the Nobel Committee should revisit her status as a Nobel Laureate.
Omi's exhibition is open 10am to 7pm until Tuesday at Hof Art Bangkok, a short walk from BTS Phra Khanong. Hof Art is closed Sunday and Monday.