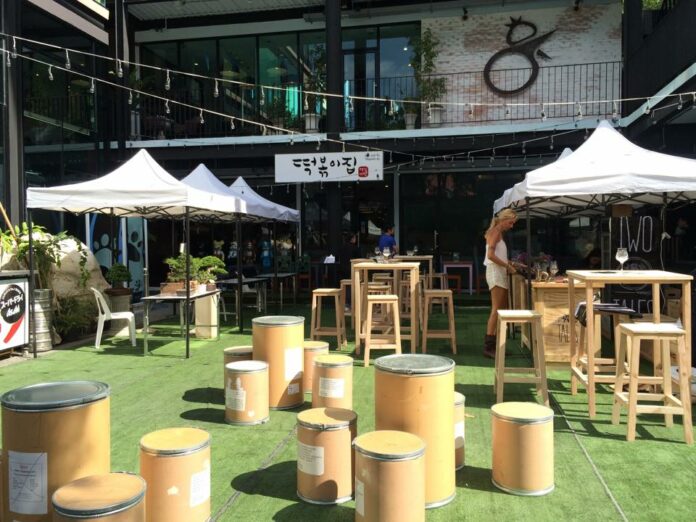 BANGKOK — What to do for a chill Christmas weekend? Consider a three-day flea market in Thonglor with everything from food, drink and music to poetry, mimes and handmade crafts.
To celebrate the holiday season's cool weather, Winter Vibes Market will feature bands and solo artists live on stage for three days including acoustic guitarist-singer Thee Chaiyadej, indie-folk trio My life as Ali Thomas, folk-rockin' Greasy Cafe, and alternative pop Moving and Cut.
Singer "Tul" from Apartment Khun Pa band and actor Peron Yasu will read some poetry and Japanese artist Yano Kazuki will break it down in pantomime.
Winter Vibes Market will take place Dec. 23 through Dec. 25 at the 9:53 Community Mall.
Admission to the market is free. Tickets to the live shows will be available at the door for 100 baht. The community mall is located where Soi Sukhumvit Soi 53 and Thonglor Soi 9 meet.