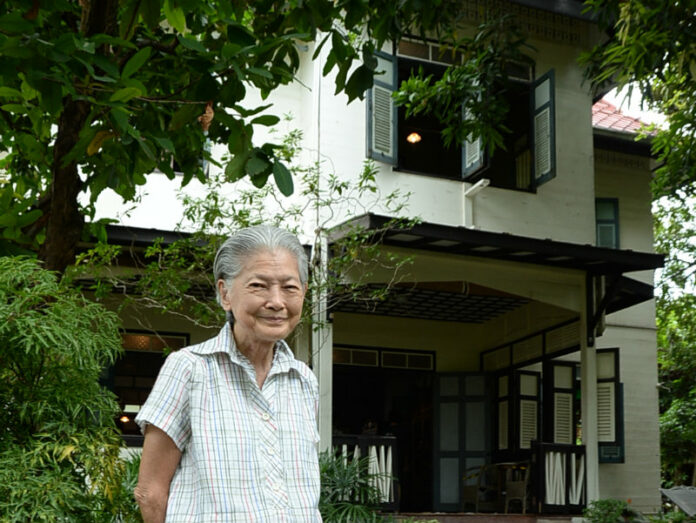 BANGKOK — After a lifetime as steward to Bangkok's past and a recent bout of fame for her efforts to save the Bangkok Folk Museum, former owner Waraporn Surawadee died Wednesday afternoon.
The 81-year-old retired professor and former museum owner died at about 1pm Wednesday at Prasat Neurological Hospital and Institute, where she was being treated after falling from the second floor of her home at the museum on Jan. 15.
Read: The Battle For Bangkok's Little-Known Folk Museum
Waraporn came to public attention in June when she crowdfunded more than 15 million baht within 15 days to buy a nearby lot and prevent a condo project from being built that would have destroyed the neighborhood's charm.
The lot has now become a parking lot for the museum, a cluster of historic buildings on Charoen Krung Road near Bang Rak's General Post Office that she donated to City Hall back in 2004, along with her well-preserved collections of antiques, paintings and rare books.
"I wanted to turn my home into a museum because I want it to be heritage for our country. There are many household appliances that I didn't even know about. So, it's my duty to publicize it for others to learn," she said in August.
The museum will continue operating regularly in line with her desire to educate others.
Related stories:
The Battle For Bangkok's Little-Known Folk Museum