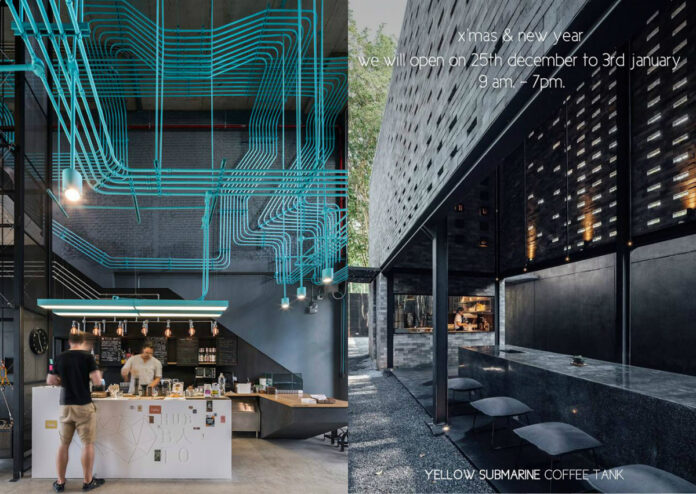 BANGKOK — Two Thai buildings — one in the capital and another in Isaan – have been voted the best of more than 3,000 architectural projects from around the world on Tuesday.
Bangkok coworking space Hubba-To was awarded best interior, and Korat's Yellow Submarine Coffee Tank cafe named for best hospitality by readers in an annual ranking published Tuesday by ArchDaily, one of the world's top architecture news sites.
The two buildings were among 16 winning projects in 16 categories. More than 75,000 readers nominated about 3,000 entries which were then narrowed down in voting over a period of two weeks. The other winning projects included a small port complex in Portugal and a baseball stadium in Mexico.
Thong Lor community mall The Commons had been also nominated in the commercial architecture category but did not win. In November, the Thai architects behind that project – Amata Luphaiboon and Twitee Vajrabhaya Teparkum – won the World Architecture Festival's Highly Commended Award in shopping category.