As mentioned here last week, the next few weekends will be filled with spectacular outdoor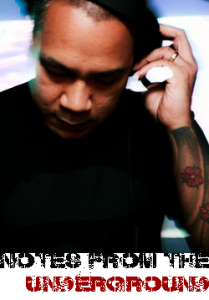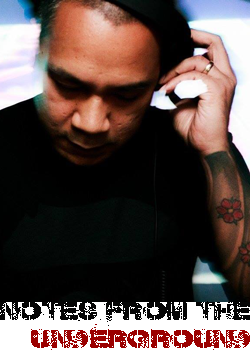 festivals. This weekend alone will see Maya festival and Wonderfruit going off. However traveling to these outdoor fests may not be so convenient for some of you, so for those of you who decide to stay in Bangkok here are some events you should check out.
There's everything from skateboarding to underground cinema and a wide variety of club nights to chose from.
Low Fat Screening:The Underground Cinema
Photo: Low Fat Screening:The Underground Cinema / Facebook
Start the weekend by checking out The Underground Film Festival. The event features screenings from rising film makers as well as established directors such as Apichatpong Weerasethakul.
The event runs from 5:30pm on Feb.17 through Feb.19 at Thonglor Art Space. Entry is free.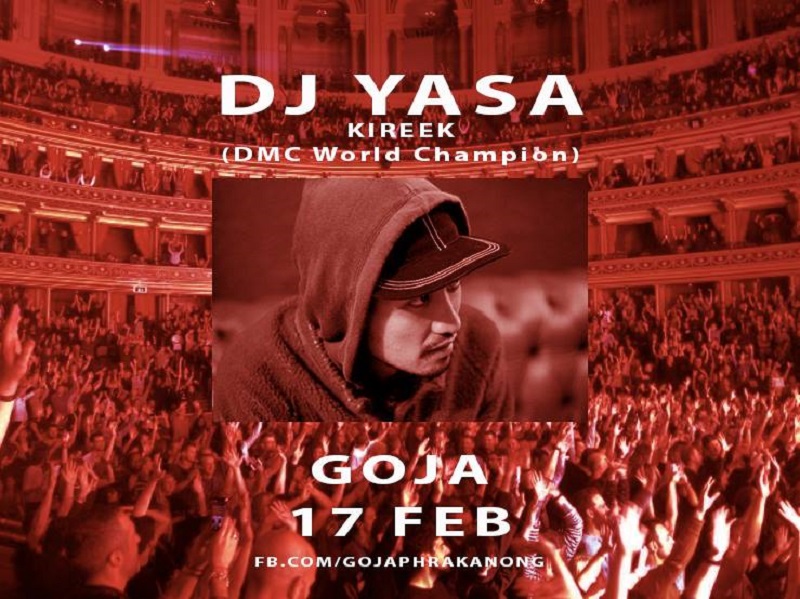 Master turntablist from Japan DJ Yasa earned his stripes in the scene from competing in DJ comps like the Japanese DMCs and Outlook festival's Sound Clash. Nowadays he can be seen playing at the biggest clubs and festivals in Japan. The DJ also releases his own tracks through his label Plant recordings. DJ Yasa plans on flipping the script this Friday. Instead of the bass heavy beats he's known for, the DJ will be performing a set for those who want beats they can chill out and relax to, with, of course, his trademark cutting and scratching.
Doors will open at 7pm until midnight.

Performing for the first time in Bangkok is Los Angeles native Sweater Beats. The DJ / producer is known for his unique style of electronic beats which he brands as 'sexy music,' and plans to make everyone feel the warmth when he takes over the DJ booth at Live RCA on Friday. Also in the lineup are Bangkok's Noxro, Breaker Bish and DJ Sunny.
The event will go from 10pm until 2am. Tickets are 490 baht on presale and 590 baht at the door.
New Balance Numeric Thailand Launch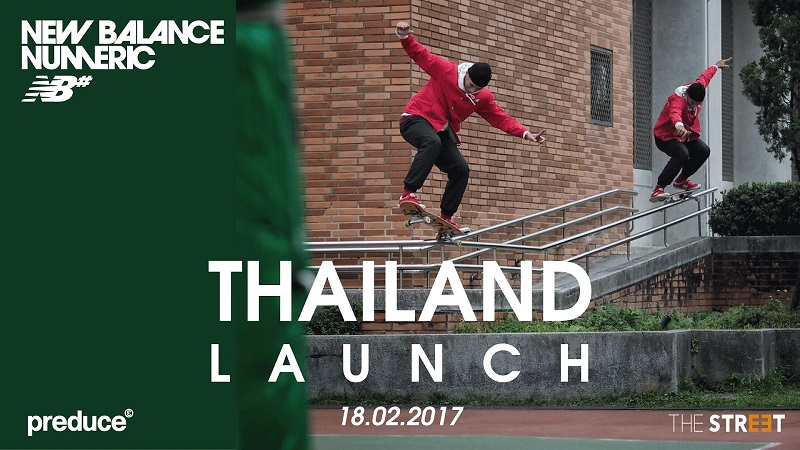 New Balance's Numeric skate shoe line launches in Thailand and will have a skate session where you can throw down your best tricks alongside New Balance Asian skate team Jasper Dohrs, Dan Leung and rising star Margielyn Didal from Cebu. Ditch your favourite skate spots and head over to The Street Ratchada to skate ramps and rails built especially for this event. After head back to Preduce Skateboards at Siam Square for free drinks and food.
The event runs from 1pm to 10pm on Saturday. Entry is free.
Paramida (Love On The Rocks / Berlin)

New York City loft party vibes a plenty on Saturday, as Berlin's mixtress Paramida takes over the decks at Whiteline's upper floor Safe Room. Her label Love on the Rocks is best known for releasing psychedelic and sexy grooves from producers such as Etbonz and Das Complex. Supporting the event is Nite Ride's Boogie G.
Tickets are 200 baht at the door. The party starts at 10pm until late.

Known for his chart topping releases and his creative DJ sets, German DJ Loco Dice arrives in Bangkok and is ready to take command of Glow's massive Funktion One sound system.
Also in the lineup Italian DJ Yaya and Bangkok's very own Sunju Hargun. The dance floor at Glow is gonna pack up fast, so make sure to get there extra early to save a spot for you and yours.
Early bird tickets are 750 baht, presale tickets go for 850 baht. The party will start at 9pm until 2am.
The Paradise Bangkok Molam International Band (Live) Planet Lam

Not exactly a weekend gig – but at least I gave you a few days to tell your boss you'll be late to the office the next day! DJ Maft Sai's Paradise Molam International Band is finally throwing their long awaited album release party.
The event was originally planned for 2016 but out of respect to the passing of the Late King Bhumibol the event was canceled. The band is ready to rock your socks off this Wednesday at Rockademy and will be performing tracks from their latest album Planet Lam adding to the vibe-light installations by Kor.Bor.Vor. A special pop-up bar will be serving Studio Lam's signature Ya Dong cocktails.
The event starts at 9pm until midnight. Early bird tickets go for 500 baht and tickets at the door are 650 baht.