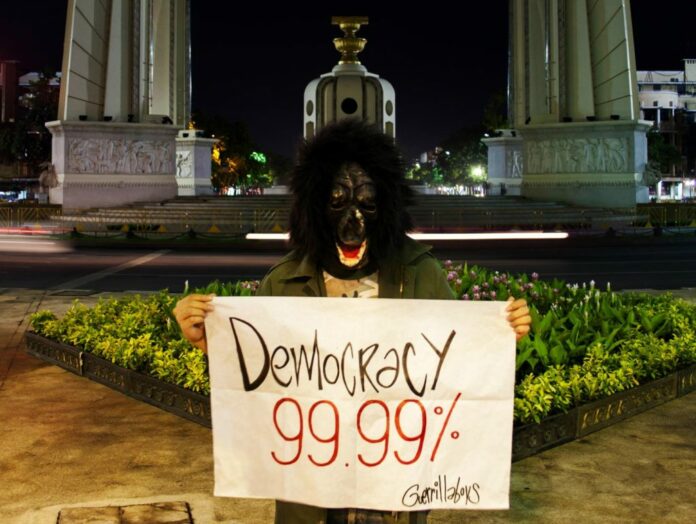 BANGKOK — A group of simian-masked activists will show their work for the first time at an art space in Bangkok.
Guerrilla Boys will weigh in on Thai politics tomorrow at History Class, an exhibition which compiles works portraying the country's social and political conflicts. Some pieces were created during the 2014 coup and during protests of the 2016 charter referendum.
Four bands including punk act Radical Rat and storytelling electronic band Pupan The Autobahn will play at the opening reception Saturday night.
The exhibition opens at 7pm on Saturday and runs through May 15 at Cartel Artspace, located on Soi Naradhiwas Rajanagarindra 22. It can be reached from BRT Thanon Chan.
Related stories:
Guerrilla Boys Mask Up for Feminism, Democracy (And Likes)