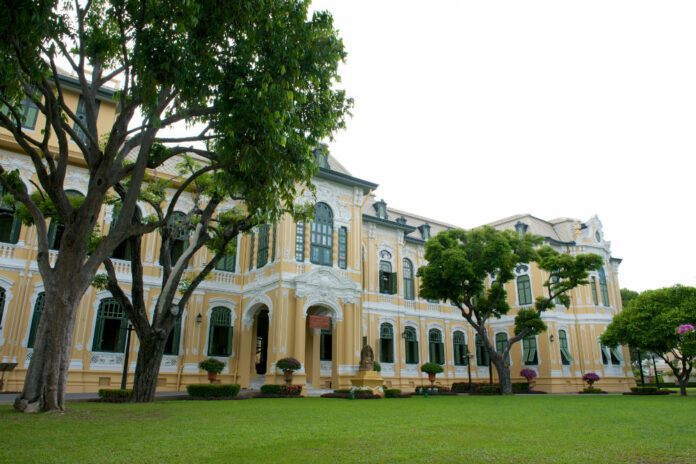 BANGKOK — The century-old ​Bangkhunprom Palace is reopening after renovation to welcome the public once again from this month.
Located near the Chao Phraya River, the charming palace was once the residence of King Rama V's son Prince Paribatra Sukhumbhand, an ancestor of former Bangkok Gov. Sukhumbhand Paribatra. Built in Baroque and Rococo architectural styles in 1906, today it's part of the Bank of Thailand Museum.
The European-style architecture is still in pristine condition and there are several historically significant rooms to explore such as the royal reception or "pink" room, once used to welcome important guests. It's decorated with oil paintings of King Rama V with Prince Boribhat Sukhumbhandi.
It was closed late last year for interior renovations and the relocation of some antiques to a new museum sill under construction.
The palace is open to the public on Saturdays. Group visits between Monday and Friday can be booked two weeks in advance.
Admission is free, but identification is required, as is proper attire. No photos are allowed inside. More information can be sought by calling 02-283-5286 or emailing [email protected].
The palace is open 9am to 4pm, Monday to Friday, and 10:30am to 4pm on Saturday. It's closed on Sunday and public holidays. It's located on Samsen Road, which can be reached by taxi or bus No. 99 from BTS Ratchathewi.