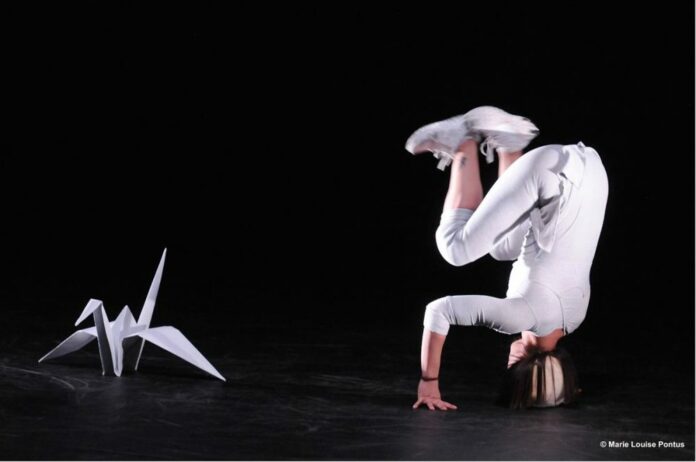 BANGKOK — A bittersweet Japanese story of a girl folding 1,000 paper cranes after Hiroshima was leveled by an atomic bomb will be brought to life through a contemporary mix of hip-hop, butoh and origami.
In Sadako, a production by Uzumaki Co., breakdancer Valentine Nagata-Ramos will show her talents in telling the story of Sadako Sasaki, who was 2 years old when the bomb hit two kilometers from her home in 1945. She became famous for folding 1,000 origami cranes before dying of leukemia at 12.
Uzumaki is in town to workshop with Thai dance artists, some of whom will perform alongside Nagata-Ramos in the single staging of her show at 7:30pm on Thursday at Alliance Francaise. She then goes on to stage the performance in Vietnam, Indonesia and Malaysia.
Tickets are 250 baht (150 baht for members). The Franco-Thai cultural center is located on Wireless Road and can be reached from MRT Lumphini.