BANGKOK — After waiting almost 20 years to see Princess of Pop live in Thailand, fans pulled out the stops last night to welcome her at Impact Arena with fabulous fashion.
Though there were murmurs of discontent following a less-than-lively performance in which Spears lip-synched for 90 minutes, that didn't stop fans from having their moment. Many came dressed as their favorite Britney moment drawn from her music videos and concerts. One even came dressed as her movie, literally.
Of course, the most popular outfit was inspired by the racy schoolgirl uniform, braids and athletic wear she wore in the video for generational anthem "… Baby One More Time."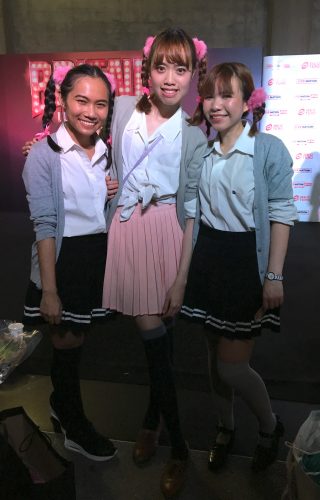 "Watching Britney live before turning 30 was on my bucket list," said Varisa Mathiyanon. Varisa and her friend have been fans since they were young and put an effort into finding the right look for the concert at stores in Siam Square.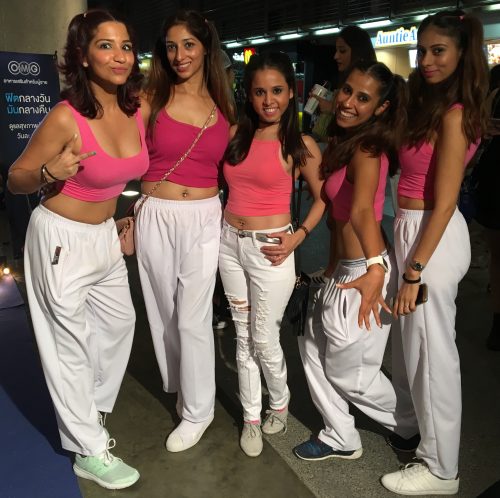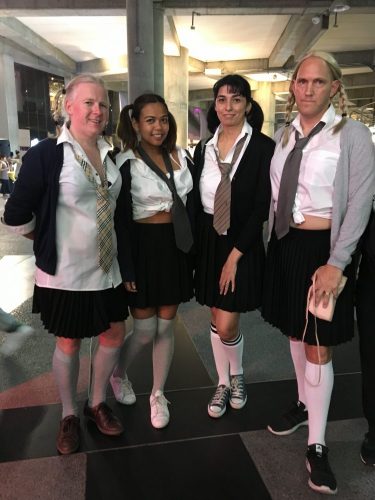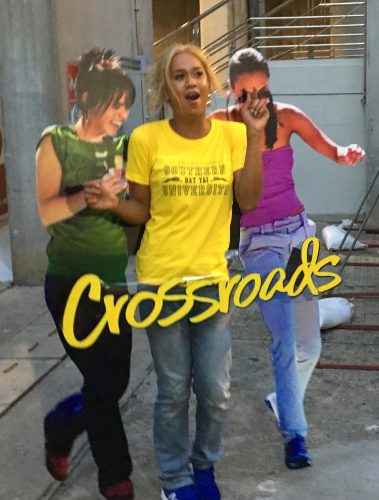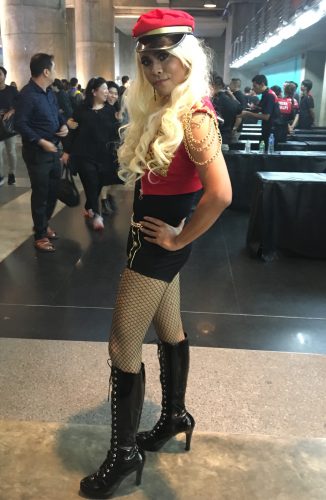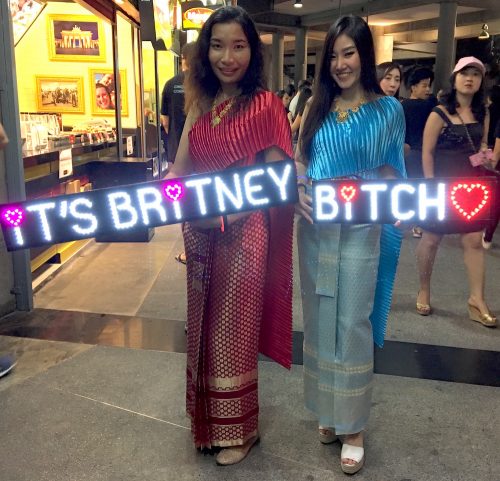 The most-fortunate fan of the night was Nirodha Ruencharoen, who wore the iconic red catsuit like Spears' "Oops! I Did It Again" video who got to meet with the artist after the show.
"I like your catsuit," Spears said before breaking from lip-synching to sing along with fans to her song. Later that night, a backstage clip was posted on social media captioned "These fans made my day!!!!!"
"I just followed my instinct," Nirodha said later. "It was a fulfilling moment when she told me to keep singing and sang with us."