The electronic music scene in Bangkok maybe small in comparison to cities such as Tokyo or London. But in the decades that have passed since the start of the scene in the 90s, Bangkok's electronic music panorama has grown an identity of its own.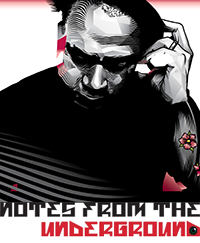 When I was invited by Khaosod English to write this column a year ago, I wanted to bring to light some of the places and people that have put in the hard work to make the scene what it is today.
On this week's Notes From The Underground I just want to give a shout out to the folks and places that have inspired me, either through their music, or hard work and dedication or simply because I had a magical time tripping out in a festival field somewhere.
Obviously there's a lot more going on in Bangkok than what's on this week's picks, but I will write about them in future articles. For now, read on.
Places
Residence de Canal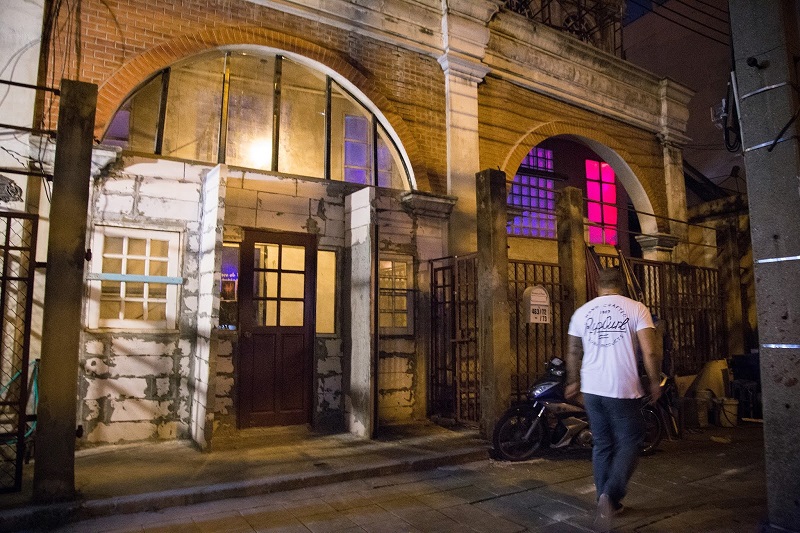 In the first column I wrote for Khaosod English I mentioned Cafe Democ, the place that started it all for electronic music in Bangkok. Cafe Democ is long gone, but the venue's former owner Apichart Chaikaew, or "Tui," plans to recreate the nostalgia of Cafe Democ's heyday.
Residence de Canal sits sandwiched between a row of shop houses. The only clue to its location is to follow the sound of the bass, and once inside, the venue's primer-covered concrete walls give off an illegal warehouse party vibe.
Opened a little over three months ago, the venue hasn't been without its problems. The hostel-club has already had to deal with neighbors complaining and with authorities enforcing an early 1am closing time. However, even with those factors, recent events such as Club Naught proved the venue could hold its own as punters rammed it since three in the afternoon.
Jam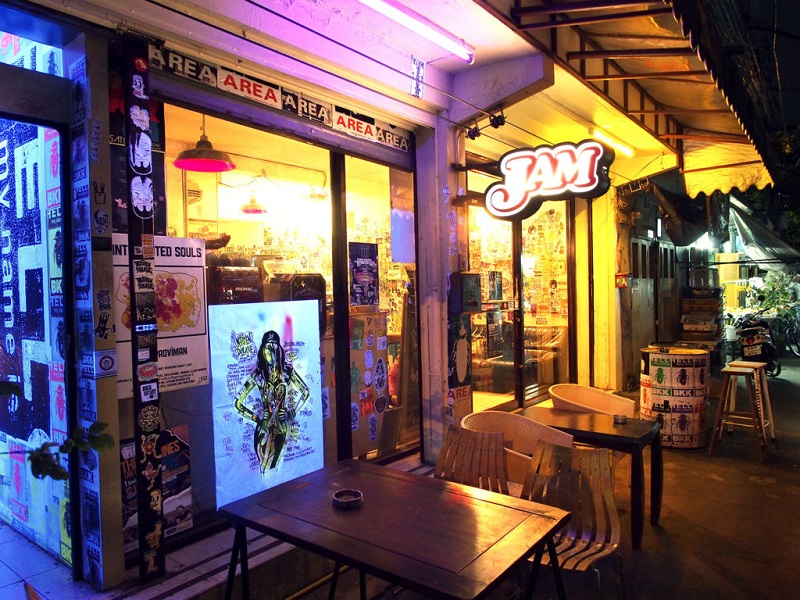 Jam is not the kind of place you'd go to drink lattes and read poetry, but the cafe-cum-bar-cum- performance space has earned props in the scene as a place with a no-compromise arts and music policy.
Since opening five years ago, Jam has played host to a wide array of parties, workshops and exhibitions. This year, Jam hosted the likes of Swedish electronic duo The Deer Tracks, South African Kwaito artist Nonku Phiri and Bangkok based Finnish photographer Kimmo Kauko.
"A lot of artists, bands and DJs have had their first shows at Jam before moving onto bigger things, and maybe that's our role, to support budding acts in the scene," Dhyan Ho, Jam's owner says, explaining where he thinks the the venue fits into the scene.
While some would call Jam an underground venue, Ho sees the venue differently.
"I hate the term underground, a sort of non-conformity for the sake of it, which is of course conformity. Not liking an artist or band because they breached mainstream success, if they did it without compromising their sound, well good on them," he said.
Artists
Krit morton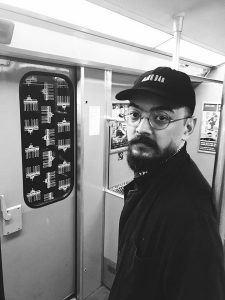 For someone who started as a bedroom DJ five years ago, Krit Morton is rising fast up the ranks, becoming one of Bangkok's in-demand DJs. His signature deep and dark minimal techno sound is what's made him a regular in DJ booths at clubs such as Beam, Glow and Residence de Canal.
But it's Krit's Mela events that gained him the most popularity. Mela started in 2014 and took place every month at the now defunct Dark Bar. At the events, Krit and his crew were known to give early closing times the middle finger and kept crowds grooving until the early hours of the morning.
"I think the people who make the laws aren't very open minded, they don't understand anything we do," Krit said.
Festivals
Highland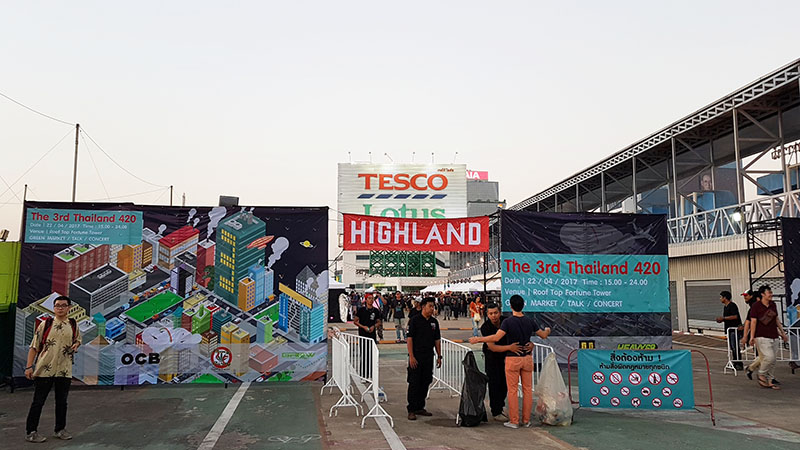 When Thai cannabis activist Rattapol "Guide" Sanrak announced that he along with his activist group Highland were going to organize their second 420 festival, many people thought that they were crazy. I don't blame them, in a country where the authorities want twerking done appropriately, a cannabis fest seemed like a good way to end up in the clink.
For this year's event, Guide said the aim was to raise awareness for medical cannabis in Thailand and fortunately everything at the festival was peaceful. The event had a "green market" that sold everything from LED glow lights, to t-shirts, it featured bands and also hosted a talk from Dutch Cannabis author and entrepreneur Alan Dronkers.
"We had so much support, people from all over the world contacted us after the festival, many wanted to help our cause and we even had more locals join our team," Guide said, looking back on the event.
Adding to the success of the Thailand 420 festival have also released a documentary series titled "Highland" which has also been bought up by video on demand giant Netflix. This year, Guide and his Highland group plan on organizing two more events, one of which will be a 420 run.
Wonderfruit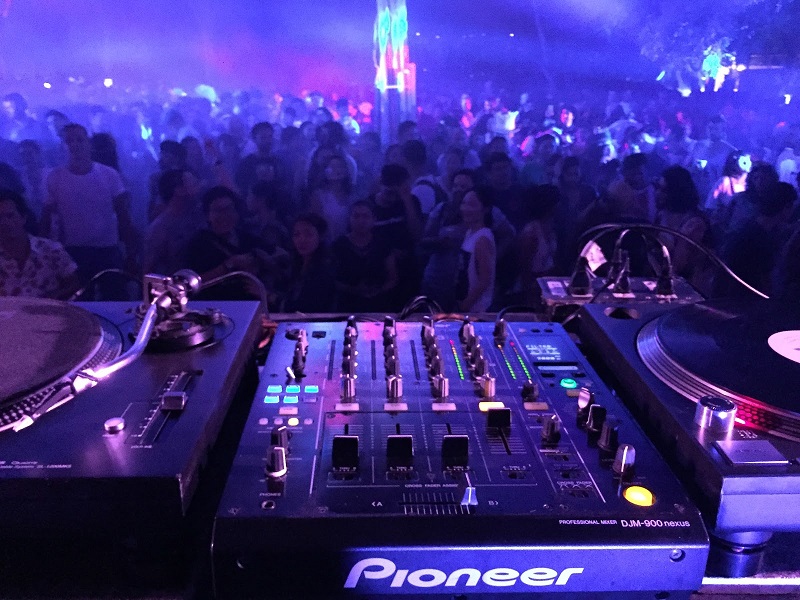 I love the outdoors, though I've never been much of a festival person. I dunno, dancing in muddy fields and waiting 20 minutes to use a porta pottie was never really my thing. On the other hand, when I was invited to DJ at the Quarry stage at the Wonderfruit festival in February of this year I was blown away by what some folks are calling "the burning man of Southeast Asia".
Besides Wonderfruit's music lineup – which included the likes of Rudimental and legendary Notting Hill DJ Norman Jay MBE – the festival's impressive stage designs, art installations, gourmet food trucks and pop-up restaurants made this event one of my favorite ones of 2017.
Wonderfruit's organizer Montonn Jira said he was "really happy with our curation and operations now."
"We have different twists to our content each year, we're looking to bring out the sustainability issues more this year as that is our long term vision and goal," he said.
For updates and announcements on this years festival coming up at the end of 2017, please visit Wonderfruit's Facebook page.
Lastly, much love to the Khaosod English crew for giving me this opportunity to write about the beautiful music and arts scene in Bangkok. Also big shout out to all the readers out there, I hope the people and places that you've read about here can inspire you as much as they have inspired me.
Until next time, dub be good to you.