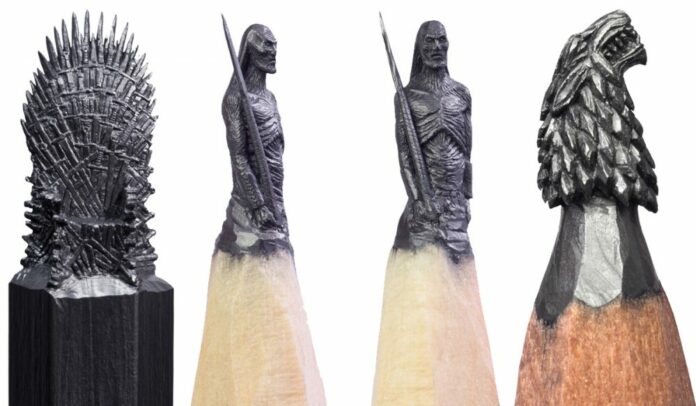 BANGKOK — Got a passion for Westerosi politics and art in miniature? Yearned for the chance to see tiny White Walkers, titular thrones and house sigils delicately carved into pencil leads?
You can stop dreaming of spring, for the day has come. Crafted by Russian sculptor Salavat Fidai, microsculpture works inspired by the HBO hit series measuring in the millimeters go on display currently at The Emporium shopping mall.
Admission is free. The traveling exhibition opens in Bangkok now and runs through the end of August at AIS D.C. on the mall's fifth floor in the former home of TCDC. The mall is accessible from BTS Phrom Pong.