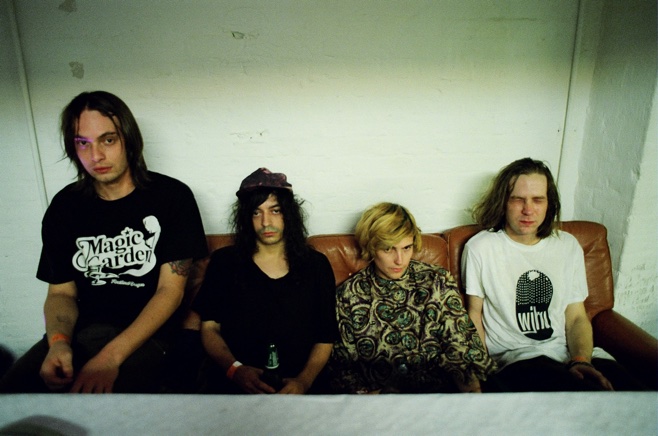 BANGKOK — A dreamy quintet of Brooklyn indie rockers will make their way to Bangkok for a day and night of shoegaze and noise pop, organizer Have You Heard? announced Wednesday.
DIIV will top the lineup at #HYHBKK Weekend Noise with DIIV, playing their hits "Doused," "Dopamine" and "How Long Have You Known" with fuzzy riffs and dreamy melodies.
Bangkok-based shoegazers Hariguem Zaboy, Cloud Behind, garage rockers Triggs & the Longest Day and alt-rock act Folk 9 will lend support.
Tickets are 1,300 baht and will be available online starting 10am on Aug. 4. The event will take place on Sept. 9 at the Link Asoke-Makkasan. The live music venue is located a few steps from MRT Phetchaburi.
DIIV was formed in 2011. It consists of Zachary Cole Smith, Andrew Bailey, Devin Ruben Perez, Colin Caulfield and Ben Newman.