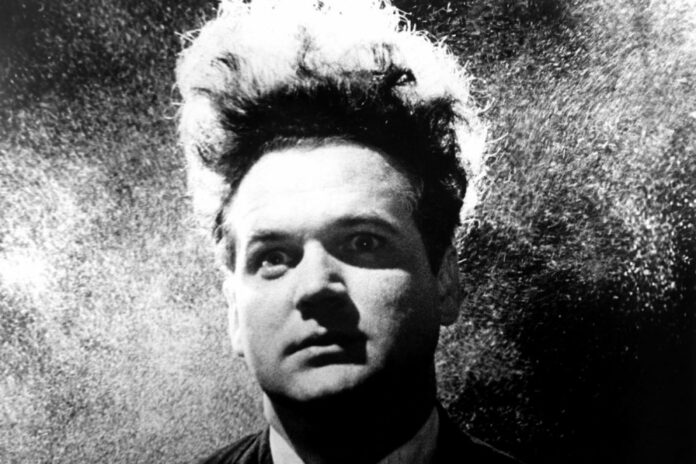 BANGKOK — Whether still agape and confused by the end of "Twin Peaks: The Return" or a David Lynch neophyte, go back to the beginning of his cinematic lost highway when his first feature screens later this month in Bangkok.
Follow the hopeless Henry (Jack Nance) through a steam-choked nightmare of love and regret as women sing from radiators and a most unwanted pregnancy meets its reckoning in "Eraserhead," Lynch's 1977 feature debut.
Still considered Lynch's most influential work, the film will be shown on the big screen Sept. 23 at a Bangkok art center.
The surrealist masterpiece is steeped in ambient horror. It gained popularity as a cult film on the midnight-movie circuit and won preservation by the U.S. Film Registry.
Lynch, 71, has not made a feature film since 2001's "Mulholland Drive." He's best known by mainstream audiences for the television-format busting "Twin Peaks" which recently returned after 25 years for an encore season that left his most committed fans baffled.
The film screening is part of Cinema Diverse, an annual cinema series featuring films selected by local artists every two or three months. The hair-raising cult hit was selected by sound designer Nopawat Likitwong.
"The sound of this film was designed to lure us into a maze of a haunting dream of dark and frightening place … If a picture tells us what we see, a certain sound from this film can always emotionally disturb us," Nopawat wrote.
"Eraserhead" will show with Thai subtitles at 5pm on Sept. 23 inside the auditorium on the fifth floor of the Bangkok Art and Culture Centre. Tickets are 60 baht. Nopawat will discuss the film's sound design after the screening in Thai with the help of an English translator.
The Bangkok Art and Culture Centre is connected by skywalk to BTS National Stadium.