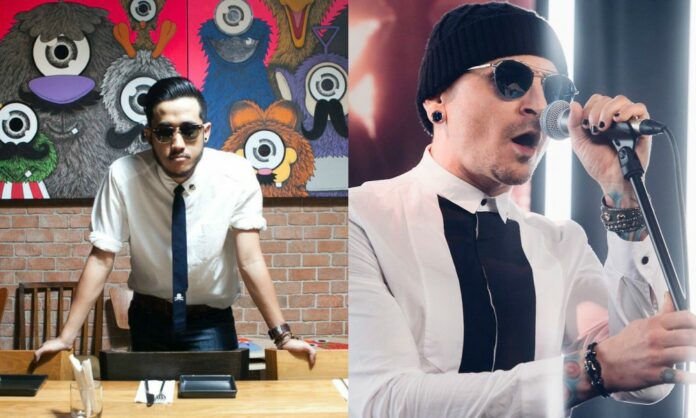 BANGKOK — A street artist famed for his hairy one-eyed monster and a singer known for his screaming anger will be remembered by fans at a special memorial music and art event.
Street art and hard rock enthusiasts will gather at Show DC x Rock on Radio, a full week of tribute concerts, documentaries and exhibitions paying tribute to the late Pharuephon Mukdasanit aka Mamafaka and Linkin Park singer Chester Bennington.
Works from Mamafaka's gallery in his native Khon Kaen will include a two-meter figure of Mr. Hell Yeah! to be shown. Mamafaka-designed items will be on sale with proceeds going to his foundation. The exhibition runs Saturday through Oct. 1.
"The Making of Meteora" and "Live in Texas" will show on a giant LED screen to pay tribute to nu-metal Linkin Park vocalist Chester Bennington, who died in July. The movies start at 7pm on Sept. 27 at Studio Nine.
Local indie acts will perform such as electro-pop Telex Telexs, theatrical glam rock Chanudom and rap-metal band Bomb at Track will perform live Sept. 30 and Oct. 1.
Admission for all activities is free. The festival runs Saturday through Oct. 1 at Show DC, the new Korean-theme shopping mall located on Jaturatit Road near RCA. It can be reached by taxi from MRT Phetchaburi.
Bennington committed suicide in July. Mamafaka died after drowning at Phuket's Kata Beach in September 2013. He cofounded design collective called B.O.R.E.D (Band of Radical Experiment Design) which later became influential in Thailand's nascent street art scene and pop culture scenes.