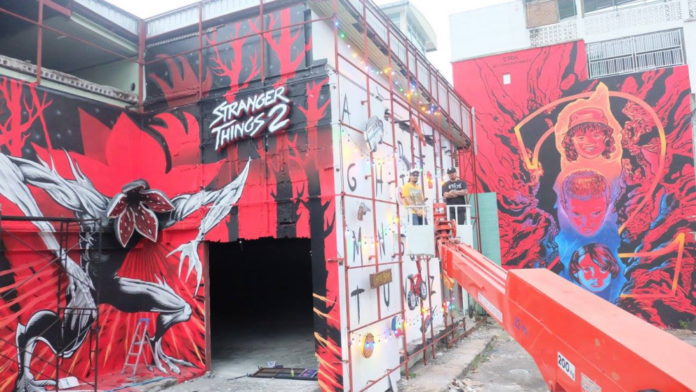 BANGKOK — Head up to Soi Ekkamai 8 to visit the upside-down world write large in Bangkok street-art style.
Teerayut "TRK" Puechpen and Ekawat Wimonkaew, aka NDTM, were commissioned by Netflix to promote the second season of "Stranger Things" by painting a massive mural covering several walls in grisly reds, with monsters, characters and other imagery from the show.
Telekinetic tween Eleven even stands before it all, making her signature psychic-angst face.
TRK's only seen the first episode, but said painting the Demogorgon, a recurring flower-faced baddie, was his favorite part of the project.
"When I watch cartoons, the villains in each episode always stand out more than the heroes," he said in an interview.
Fans of the show or the artists can head up to the Sonic Bangkok pub in Soi Ekkamai 8 to see the graffiti, sculpture and light installation on display 24 hours now through the end of November.