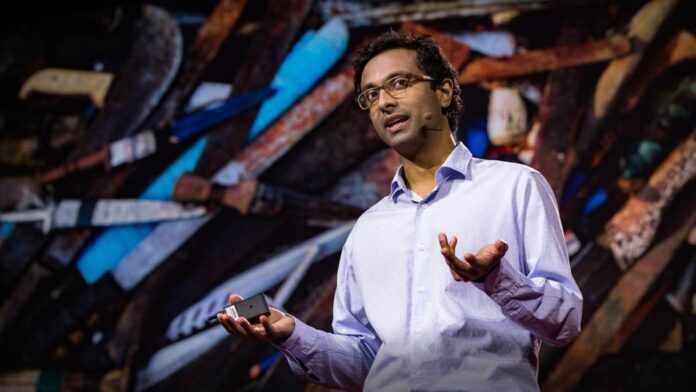 BANGKOK — People, passion and great ideas will converge riverside later this month.
Billed as the city's "First Ideas Festival," Bangkok Edge will gather writers, activists, journalists, photographers, chefs and more to lead provocative talks and inspirational workshops covering fashion, food, journalism, arts and culture.
Highlights include a discussion of "Thai History in Difficult Times" by award-winning British expat writer Chris Baker and leading historian Charnvit Kasetsiri.
Marina Mahathir, a Malaysian author and activist will share her views on women's rights in Asia, while Malaysian-Australian author-poet Omar Musa will show off his talents and sit down to talk about hip-hop in contemporary society.
What's the deal with bad news, good news and fake news? Anjan Sundaram, award-winning journalist and author of "Bad News: Last Journalists in a Dictatorship," will join a panel discussion with writer Christopher G. Moore.
Chef Andrew Martin of Bangkok's 80/20 restaurant will host an outdoor workshop on cooking with food waste.
Films and concerts will also take place both days. The story of a burned-out man traveling with his elephant across Thailand will be told in "Pop Aye" at 7pm on Jan. 20 while famous 2004 Thai romance "Citizen Dog," widely compared to French film "Amelie," will show at 7pm on Jan. 21.
Both days will see live performances by local acts including Hugo, Yellow Fang, Yena and Chanudom.
Admission to every activity is free. The complete schedules for Jan. 20 and Jan. 21 are online.
The Bangkok Edge Festival – which debuted in 2016 – will run noon to midnight on Jan. 20 and Jan. 21 at Museum Siam, Chakrabongse Villas and Rajini School. All venues can be reached from the Yodpiman River Walk or Tha Tien piers. Motorists can park at the Royal Thai Navy Club House or Yodpiman River Walk then walk or take a motorbike.
Related stories:
Ignite a Passion for Ideas at Bangkok Edge Festival