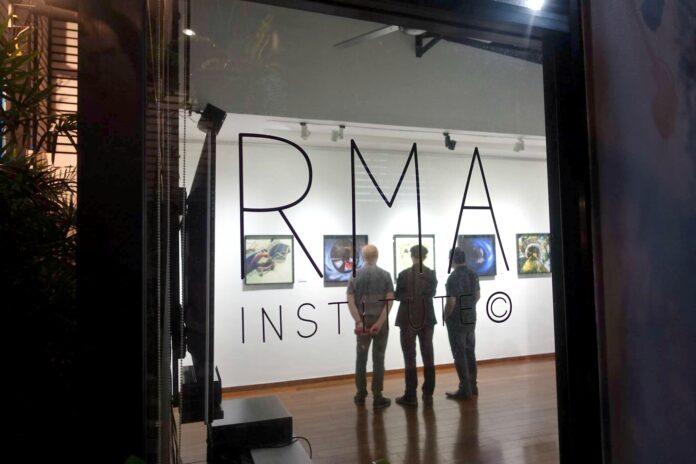 BANGKOK — A creative venue home to exhibitions, workshops, screenings and more bidded farewell to Soi Sukhumvit 22 last week.
The RMA Institute announced on Friday that it would close and reopen at a new location, after its founder Piyatat Hemmatat said the current space would be transformed into his studio where he could develop photography and sculptures.
"I closed RMA because I ran out of working space and need more space to develop my personal work," artist-photographer Piyatat said.
While the institute won't be gone for good, he did not disclose the location of its new site.
"RMA will evolve into other projects [at] another location in the future," Piyatat wrote via a message. "As for what and where [it] is a secret for now."
Piyatat's upcoming exhibition Eden will take place at two other venues later this month. The work explores the Garden of Eden through microscopic images of cannabis plants. He combines the photography with bronze sculptures.
The first part of Eden will open at 6pm on March 8 at Serindia Gallery while the second part will take place March 24 at Galerie Oasis, above Cinema Oasis on Soi Sukhumvit 43.