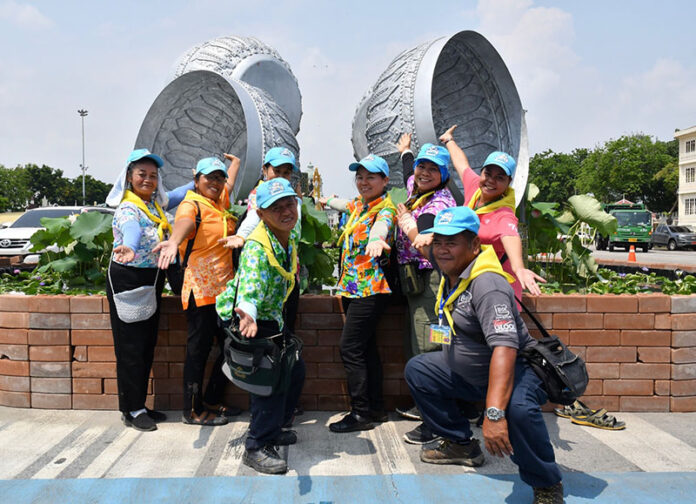 BANGKOK — Palace attendants on Thursday were preparing the venue of a vintage Songkran party commissioned by King Rama X.
Organizers were erecting giant statues of water bowls, making giant sand chedis and watering flowers for an event that will recreate the traditional image of Songkran.
"The activity was called for by His Majesty the King to honor the nation's past monarchs as well as to promote traditional Songkran practices," reads the state media's statement in English.
Read: Relive the Ole Days At King Rama X Songkran Fest
The fair will feature cultural shows, exhibitions and food shops. People are encouraged to dress in traditional garb or Songkran flower shirts. Shorts, tank tops and water guns are forbidden.
"A New Era of Happiness, A Legendary Thai Songkran" will run 2pm to 9pm from tomorrow through Sunday at the Royal Plaza in front of the Ananta Samakhom Throne Hall. Entry is free.