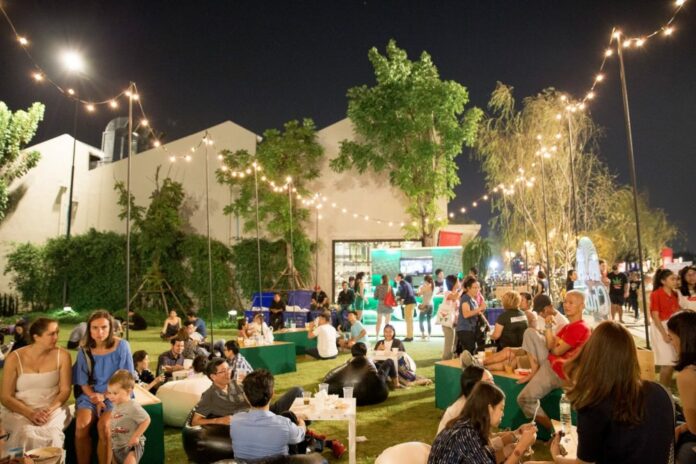 BANGKOK — Get a first or final look at a century-old race track later this month when an open-air flea market takes it over for its fifth annual outing.
The Great Outdoor Market will run three days at the 1916 Nang Loeng Racecourse with everything great and outdoorsy: handicrafts, art installations, workshops, food trucks, drink stalls and live music.
New Zealand-raised singer-songwriter Phum Viphurit and dream pop trio Jelly Rocket will perform live as well as the up-and-coming indie spirits of Safeplanet, Fwends and more. The full schedule is available online.
Admission is free. The market will open at 4pm daily from April 20 through April 22 on the infield lawn of the Nang Loeng Racecourse on Phitsanulok Road.
The Great Outdoor Market has been held at several places to promote the outdoor venues popular with post-mall consumers.
Last week the track was evicted by the Crown Property Bureau after nearly 102 years on the site.
Related stories:
Crown Property to Evict Two Universities: Report