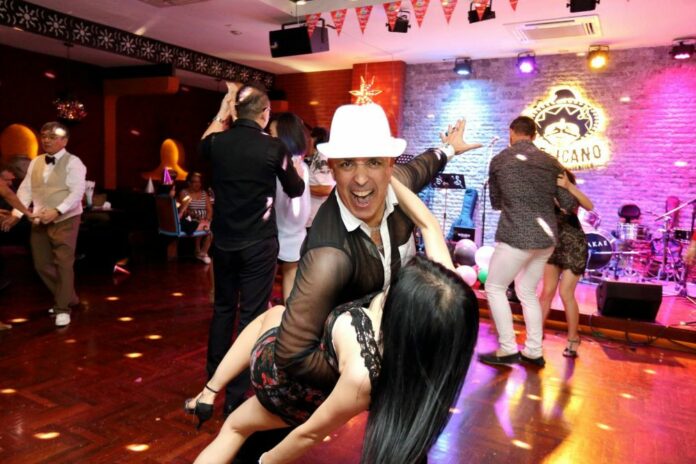 BANGKOK — Smash a pinata, bottom up a margarita and pull out your Latin side to celebrate Cinco de Mayo.
In commemoration of Mexico's 1862 victory over the French empire at the Battle of Puebla, several venues will host fiestas on May 5. Here are a few.
Touche Hombre: The cocktail bar-taqueria inside 72 Courtyard community mall will serve Mexican food from soft shell cangrejo, or crab, to tuna tostada. There'll also be fancy-named tequila and mezcal cocktails such as Last Train to Oaxaca and Los Cocos Locos. DJ Aopsher will take over the deck to play hip-hop and R&B. Don't leave early as the party ends with a pinata. The event will run from 7pm until late.
Mexicano Restaurante: The second floor of Rembrandt Hotel will transform into a dance floor as a Latin band and DJ take over, along with food stations that serve tamales, posole soup, gorditas and more. Drinks start at 150 baht. The event will run from 8pm until late. Reservations are recommended.
La Monita Taqueria and Osito Unique Spanish: Restaurants in an alley next to Mahatun Plaza will host a party in the soi to celebrate Cinco de Mayo with a barbecue grilling station, Mexican food and drink stalls. A guest DJ will spin Latin mixes. Although admission is free, it is limited to members. Attendees can sign up for membership via the La Monita mobile application. The event will run from 5pm until late.
Roots: The bar-restaurant at K-Village offers a choice of meal (nachos, quesadillas or fajitas) with two-hour free flow of margarita for 1,290 baht per person. The event will start at noon.
Revolucion Cocktail: The Latin-American-themed bar will offer cocktail and tapas specials by chef Sergio Velazquez. Buy a tequila shot to get another. DJ Vatasso will deliver music. The event starts 7pm until late.
Slanted Taco: The Mexican restaurant in Asoke area will serve their fresh tacos, 199-baht mojitos and margarita in a jug. Get ready to win the El Diablo Burrito Challenge. Anyone who can finish a monster 1.5 kilogram spicy burrito within 15 minutes will be waived from paying for it. The event will start at noon.
Charley Browns: The Mexican cantina in Soi Sukhumvit 11 will host three happy hours with Chicano rap music. A chance to smash a pinata will be there too. The event starts from 5pm.