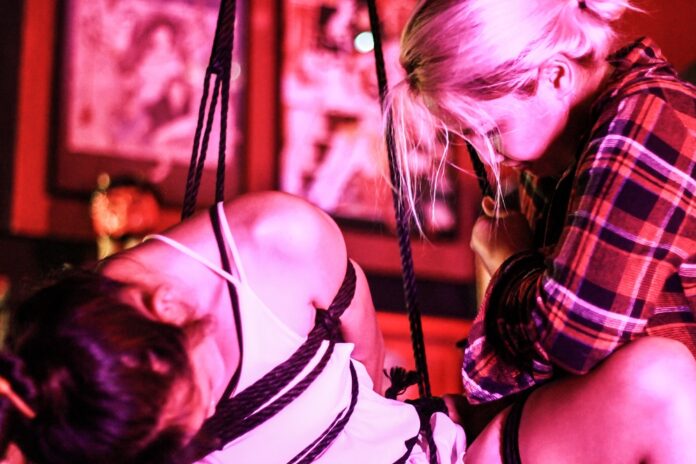 BANGKOK — A new art space-photo studio will open its door this weekend with a Japanese rope bondage performance.
At the recently opened Yellowstone Studio and Space's upcoming event Drink Play Rope, local artists Phetcharada "Minor" Pacharee and Kitarang Tasee will perform "Shibari," a centuries-old form of artistic Japanese bondage, as models are tightly constricted with intricate knots.
Guitarist-sound engineer Js-Bas will provide the live performance with ambient music.
The origin of shibari traces back to 1400s in Japan when local police officers and Samurai used ropes to restrain their captives. The practice was later developed into an aesthetic form of eroctic art.
Niwat Kongpien, the "Nude Maestro," will join a panel discussion about the performance afterward.
Yellowstone's owner Dhanabhun Dhong-aram said his "multi-functional" venue aims to open a space for up-and-coming artist to show off their talent on art practices that are unknown to the mainstream.
"I chose shibari because I want to introduce lesser-known art to the public," Dhanabhun Dhong-aram said, adding that the previous event had been a fingerstyle guitar performance.
Tickets are 150 baht. The show starts at 8:15pm on Saturday at Yellowstone Studio and Space, located on Pracha Songkhro 23 in Din Daeng area. Attendees who arrive before 7:30pm will get a bottle of craft soda.