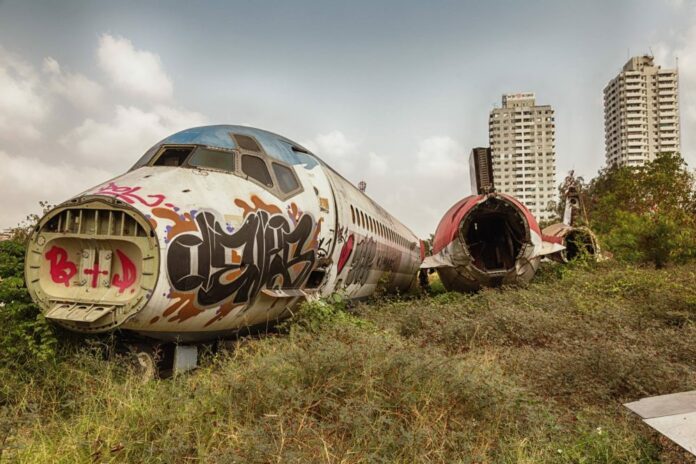 BANGKOK — Take a glimpse inside an airplane boneyard and a long-vacant nightclub dedicated to the caped crusader.
After exploring the country hunting for abandoned venues, a photographer will show these and more at a bar/gallery off lower Sathon Road.
Abandonia assembles photos by 38-year-old photographer Dax Ward, who over the years has stepped into deserted places from a disused train in Samut Sakhon province to an uninhabited resort in Chiang Mai and a Batman-themed nightclub in Pattaya closed for 20 years.
Ward, originally from Arkansas, has been traveling in Asia since 2003. He said he has been drawn to exploring abandoned spaces that remind him of "what once was, what might've been, and what happens when we forget."
"They are no longer freshly painted, not shiny and new anymore. Windows are broken. Doors, furniture, light fixtures, and most metal has been either stolen or scrapped. They are not as they once were, nor will they ever again be," Ward said.
Admission is free. The exhibition runs May 18 to June 8 at Jam, which is a five-minute walk from BTS Surasak.