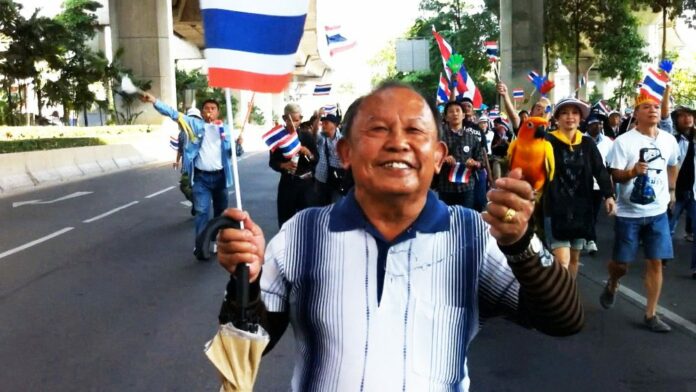 BANGKOK — While waiting for Wes Anderson's stop-motion "Isle of Dogs" to land domestically in June, a lot of films (other than the next Star Wars spin-off) will be shown around Bangkok this month.
Screen icon Audrey Hepburn would have turned 89 this coming Friday, and to mark the occasion, an independent cinema is hosting special screenings. Bangkok Screening Room, from Friday through Sunday, will show three Hepburn-starring films: "Roman Holiday," "Paris When It Sizzles" and "Breakfast at Tiffany's." The schedule and ticket information are available online.
The annual Cinema Diverse returns to town with a film banned in South Africa. Thai transgender filmmaker Anucha Boonyawatana, who is known as director of last year's "Malila: The Farewell Flower," picks a touching gay love story set in South Africa "Inxeba" ("The Wound"). It will show with Thai and English subtitles at 5pm on May 26 at the Bangkok Art and Culture Centre. Tickets are 60 baht.
Sukhumvit arthouse cinema Cinema Oasis has been open for just over a month, during which it hasn't been shy about showing political films. Directed by venue owner Ing Kanjanavanit, two documentaries focusing on anti-government protests in 2013 and 2014 "Bangkok Joyride 1: How We Became Superheroes" and "Bangkok Joyride 2: Shutdown Bangkok" will screen throughout the month. Check the schedule online.
Read: Makers of Banned Films Ready Arthouse Theater For Bangkok
Don't miss the chance to see war epic "Apocalypse Now" on the big screen at Scala on May 13. Tickets are 100 baht and can be purchased in advance at the cinema.
Read: Watch 'Apocalypse Now' on Scala's Big Screen
The art-bar space Jam in the Sathon area still goes strong with their Wednesday night Jam Cine Club. This month it highlights "The Passion of Joan of Arc," a 1928 silent film based on the record of the trial of Joan of Arc, and the classic "Cinema Paradiso" in which Fellini gets nostalgic about the childhood cinema in his hometown. Check the schedule online.