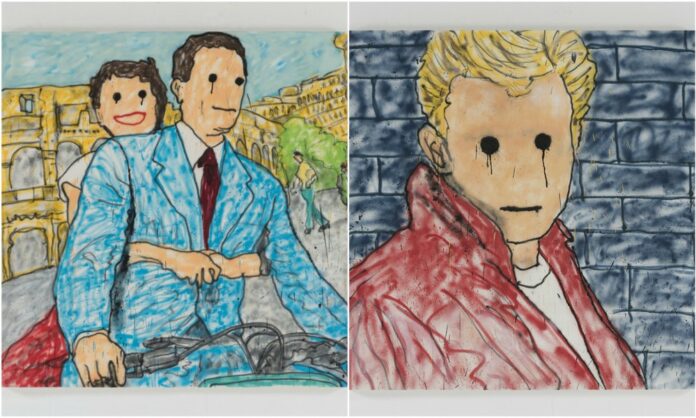 BANGKOK — Dripping black-hole eyes set in smiley vintage faces will be among a few dozens works coming to Bangkok next week.
Known for combining colorful graphics to pop culture with signature menacing eyes, Japanese-American artist Madsaki will show his works for the first time in Bangkok at a shopping mall for a month starting next week.
The installation, Combination Platter, consists of previously unseen paintings and large-scale artworks: a five-meter sculpture and drawing 13 meters across. The name, inspired by a Chinese-style platter combining different kinds of food, deals greatly with the Osaka-born Madsaki's cross-cultural upbringing. (He grew up in New York.)
The exhibition runs Tuesday until June 3 on the ground floor of Central Embassy. The shopping mall can be reached by skywalk from BTS Phloen Chit.
Madsaki merch including tote bags, ashtrays, lighters, skateboard decks and T-shirts will be sold at Siwilai's store on the department store's fifth level