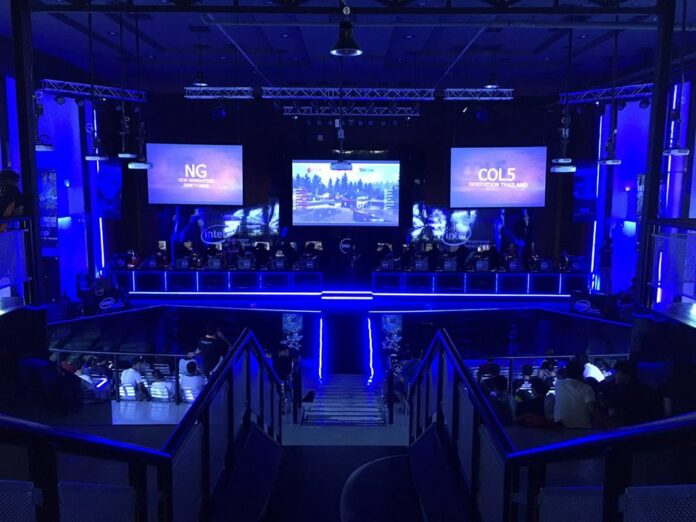 BANGKOK — Those who liked Bangkok's original IT mall for its run-down, Blade Runner feels may be surprised next month when Pantip Plaza finishes rebooting into the 21st Century.
Expect more contemporary tech amenities, from a hi-so co-working space offering panoramic views to a 600sqm esports arena for cheering on the kingdom's top LoL, DOTA and HoN cyberathletes.
After a two-year, 300 million baht do-over, the famous IT shopping mall Pantip Plaza (actually Pantip Pratunam), will reopen in entirety next month, billed as the nation's first "Tech-Life Mall."
What does that mean? Zones! Instead of stall after shady stall of pirated software, component hardware and porn pitchmen, the new five-story mall will have one area focused on gaming wares in the Gaming Zone, the Intel-sponsored esports arena, the "Syn Hub" coworking space, and for audiophiles, the Home Audio & Music Plugin Zone.
Wandering around the retro mall to find qualified technicians should be easier as they're about to set up in the Handy Man Zone, where trusted tech-savvy mechanics can be found.
The Intel E-Sports Arena located on the ground floor opened in June. The other zones will officially open Aug. 8.
Pantip Plaza is located on Petchaburi Road. The nearest skytrain is BTS Ratchathewi. The IT shopping mall opens daily from 10am to 9pm.